Published: 28 Sep 2021 03:17 am
Updated: 28 Sep 2021 05:29 am
Published: 28 Sep 2021 03:17 AM
Last Updated: 28 Sep 2021 05:29 AM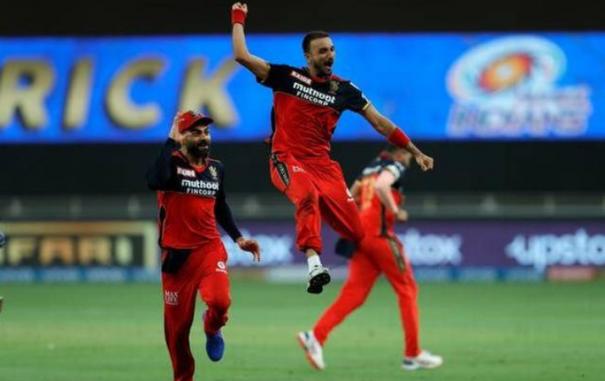 Dubai
In the IPL T20 series Royal Challengers Bangalore The fast bowler who plays for the team is from Haryana Harshal Patel Is attracting everyone's attention.
5 time champion Mumbai Indians In the heels match yesterday against the team Harshal Patel He was instrumental in the team's victory, taking 4 wickets with a hat-trick record.
When the match is over Harshal Patel Said: I do not regret not being selected for the Indian team for the T20 World Cup. I have only one goal. That is, I will try to make a positive impact through the ball or bat in any situation in the game, no matter what the club, IPL, state, Indian team is playing. That is my goal.
For the first time in my life I have taken hat trick wickets. Even in school term cricket I never took a hat trick. Does the context of the game for me mean throwing balls fast? Want to throw at low speeds? Will determine whether. Thus he said. – PTI
.