Whether cricket grows through IPL or not, money and fame rise through IPL, so all the world players are more willing to play in IPL series. Another practice that has been going on for the past few seasons is that some teams include unsold bowlers in the IPL auction as net-bowlers (practice bowlers).
They are used as replacements for key players in case of injury. Few bowlers get opportunities like this. And they get a chance to bowl against the best batsmen in the world. They can also learn new techniques in their bowling due to the presence of expert coaches.
The best example of this is Mohit Sharma who played for India in the 2015 World Cup. He was a support bowler for Gujarat Titans in 2022. But after that he worked hard and bowled brilliantly as a net bowler and was made a contract player of Gujarat Titans in 2023. Mohit Sharma has been one of the top wicket takers for Gujarat Titans this year. He has been instrumental in their journey to the play-offs and if he continues in this vein, he could continue his second innings in international cricket.
Similarly RCB team had 2 net bowlers. They moved to another team and became superstars. How many people know that the new star of Mumbai Indians, Akash Madwal was the net bowler of the RCB team in the 2021 season. He bowled the likes of Virat Kohli and de Villiers in the net. Although Madhwal did not get a chance to play for RCB in 2021, he joined Mumbai Indians as a substitute in 2022. He established himself as the best Indian fast bowler of the current season. In the eliminator against Lucknow, Madhwal was amazing by taking 5 wickets for just 5 runs.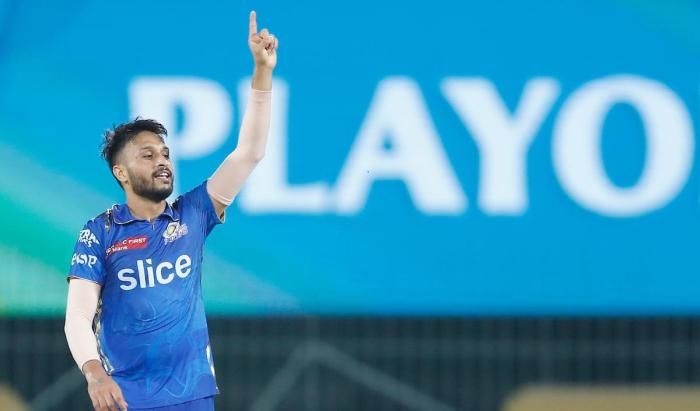 Another RCB net bowler is Chetan Zakaria. He joined the Royal Challengers Bangalore as an assistant bowler for the 2020 season in the UAE. Zachariah worked hard in the nets. Later he impressed while playing for Saurashtra in domestic cricket. This led to the signing of Rajasthan Royals.
Zakaria took 14 wickets in 14 matches for Rajasthan Royals. A left-arm fast bowler, Zakaria earned a call-up to the national team and made his ODI and T20 debut against Sri Lanka. He is currently in the Delhi Capitals team.