Last Updated: 20 May, 2022 05:44 AM
Published: 20 May 2022 05:44 AM
Last Updated: 20 May 2022 05:44 AM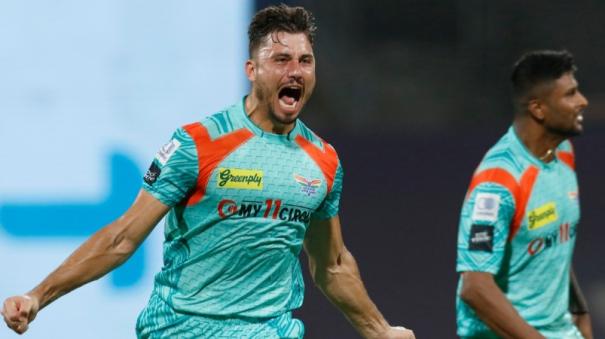 Mumbai: Lucknow Super Giants qualified for the play-off round by completing the league round with 18 points after winning the IPL T20 series by 2 runs against Kolkata yesterday. Kolkata, who chased down a target of 211 in the match, needed 21 runs in the last over bowled by Marcus Steinis. Ring Singh, who scored 18 off the first 4 balls, was bowled by Evin Lewis in the 5th over. Lucknow team soaked in Umesh Yadav's last ball to celebrate the victory. After the match, Lucknow captain KL Rahul said:
You have to pay even more for competitions like this. We lost games like this this season. The number of matches played till the last ball is low. Some matches have gone up to the last over. Glad to have been the winning team. We would have easily failed. If that had happened we would have returned home thinking we had lost because we played badly.
We finished the last league match in the best way. The pride of having created such a great game goes to both teams. We can not say we were not tense because Kolkata needed just 3 runs in the last over. Marcus Steinis executed the plans in the last two balls and made us win.He, worked brilliantly. We excelled at batting. We know that the Kolkata team will definitely launch an attack.
Appreciate them for consistently playing good shots. Successes like these can strengthen a team's bond. Everyone, starting with Evin Lewis, made an outstanding contribution. Moshin Khan has been bowling uniquely in the last few games. He has skills, but the important thing is that he knows when to use them. Similarly, he will play for the Indian team soon if he acts. Thus said KL Rahul.
Today's game
Rajasthan – Chennai
Time: 7.30pm
.