In its third and final report, Assessing the Impact of the Conflict in Yemen: Pathways to Recovery, the United Nations Development Program found that if a sustainable and implementable peace agreement is reached, there is still hope for a brighter future in Yemen.
If the war continues, the report estimates that 3.1 million people will lose their lives by 2030. Moreover, an increasing proportion of these deaths will not be due to the fighting, but to the impact of the war on livelihoods, food prices, and the deterioration of health care, education, and basic services.
The report found that extreme poverty in Yemen could be eradicated within a generation or by 2047 if the fighting stops.
Distribution of food aid in Yemen (archive)
The report developed seven different scenarios for recovery in order to better understand the prospects and priorities for recovery and reconstruction in Yemen.
The analysis emphasized the need for an inclusive recovery process that includes all sectors of Yemeni society and places people at the center of key and specific recommendations, such as empowering women, investing in agriculture, inclusive governance, and leveraging the private sector.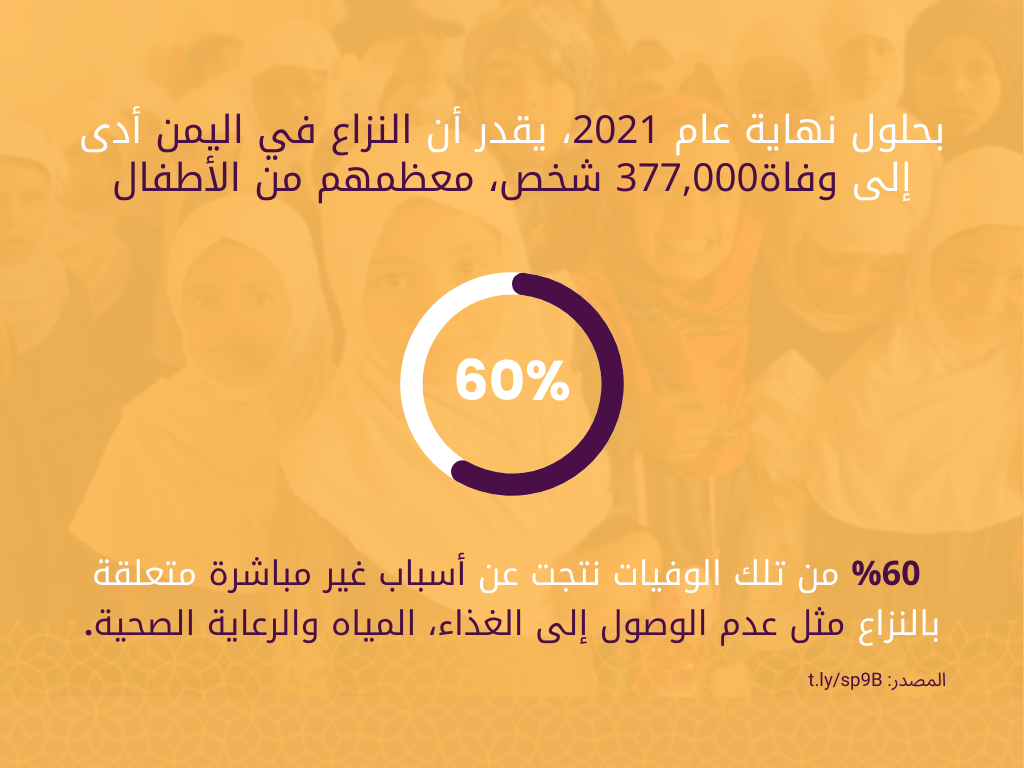 The report is intended as a strategic document that explores the effects of the conflict in Yemen on development, the general development outcomes associated with pursuing alternative strategies, and a framework for understanding what is possible in a post-conflict country.
The report also serves as an "advocacy document" as it highlights the costs of the conflict in Yemen and the importance of coordinated and integrated recovery strategies.
The report concluded that Yemen will be able to make up for lost time and provide better opportunities to the Yemeni people by achieving a peace agreement, pursuing an integrated recovery strategy, and taking advantage of key transformation opportunities.