A video call of the mystery still surrounding the fate of a famous Chinese player revealed earlier this month that she had been harassed by an influential political figure in the ruling party.
Peng Shuai, the Chinese tennis star who disappeared from public life for more than a week after accusing former Vice Premier Zhang Gaoli of harassment, appeared in a live video call on Sunday evening with the president of the International Olympic Committee and other officials with the organization.
The athlete said in the video that she is "fine and safe and would like to respect her privacy at this time (…) and that is why she prefers to spend her time with friends and family at the present time," according to a statement by the Olympic Committee.
suspicious situation
However, her appearance and her words were not a message of reassurance to skeptics, but came less than many tennis officials demanded, who are still unable to contact her independently, according to the New York Times.
Although Olympic Committee President Thomas Bach invited the player to a dinner when he arrived yesterday to attend the Games in Beijing, with the participation of a number of Chinese officials from the Chinese Tennis Federation, Shuai's status remained a matter of controversy.
Although the dinner included chats and friendly banter, it did not seem to satisfy the "suspicions" of Steve Simon, chief executive of the WTA, according to the New York Times.
international interest
Simon has tried to contact Peng independently for more than a week without success, as his criticism of the Chinese government intensified when government-controlled media organizations released a series of photos and videos of her.
It is noteworthy that Ping, whose whereabouts and fate have been the subject of international attention for weeks, attended yesterday, Sunday, according to official photos published by the Chinese championship, the tennis championship in Beijing.
Pictures posted on the tournament's official page on WeChat showed the player among the guests at the tournament, wearing a dark blue jacket and white shorts.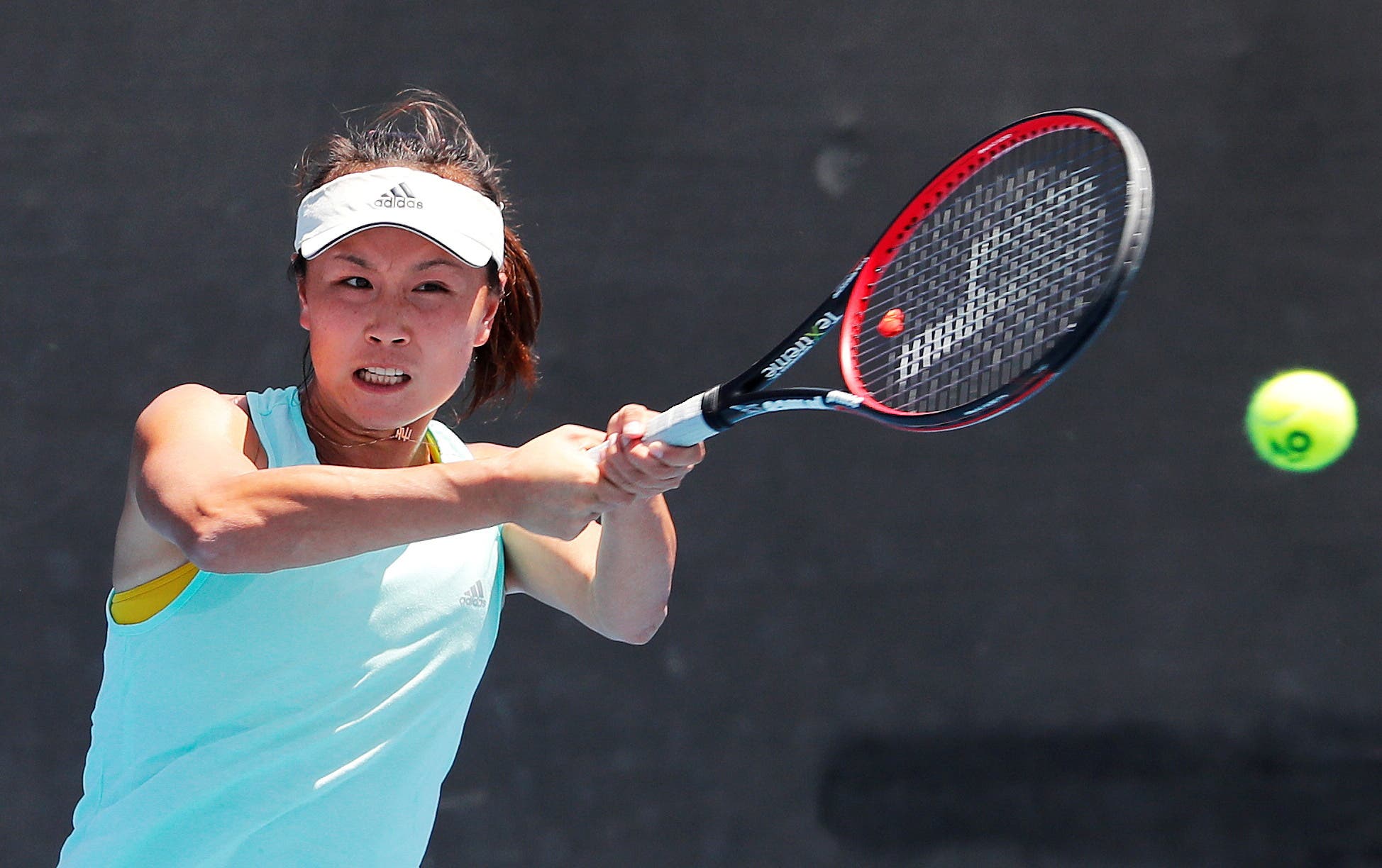 Ping Shuai (Reuters)
accusation and then delete
It is noteworthy that the former world number one in doubles has not appeared in public since she said on Chinese social media on November 2, that former Deputy Prime Minister Zhang Qaoli forced her to have an illegal relationship, and that they later established a consensual relationship intermittent;
At the time, neither Zhang nor the Chinese government commented on her allegations. Bing's post was quickly deleted from social media, and discussion of the topic was banned on the heavily censored Internet in China.
The world tennis body has expressed concern, and the WTA has threatened to withdraw its tournaments from China. It also called on the United States and Britain to provide evidence of Ping's whereabouts and safety.