Women's football appears to be on a hot plate before the start of the ninth edition of the World Cup, after an American campaign against discrimination, French players' demands to overthrow their coach, and Canadian women's threats to boycott the game.
Some of these problems will find solutions, while others will remain unresolved, but it seems that the days of female players suffering in silence are already over.
Jonas Beer-Hoffmann, general secretary of the International Federation of Professional Footballers (FIFPRO), said the problems were "very clear now 100 percent".
Loud voices resulted in success in some cases.
France will go into the World Cup competitions in Australia and New Zealand with a sense of relief under the leadership of coach Herve Renard, who succeeded Corinne Diacre after refusing prominent players to deal with them.
Canada's captain, Christine Sinclair, revealed last week that her Olympic champions are very close to an agreement on equal pay with men.
However, some crises remain pending before the start of the World Cup on July 20.
Spain lost a number of its most talented players after a mutiny last September amid accusations of a toxic atmosphere.
Barcelona and Spain defender Mabe Lyon told reporters last March: It really bothers me not to go to the World Cup, but principles come first.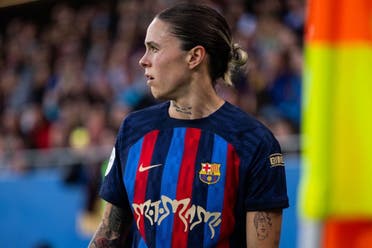 Nigeria considered boycotting its first World Cup match over a wage dispute, while allegations of sexual harassment arose in the Zambia national team last year and the national and international federations (FIFA) opened investigations into it.
Per-Hoffmann indicated that England is among 12 teams in ongoing negotiations about compensation and financial rewards, including FIFA paying at least $ 30,000 for each player.