Sudan is experiencing a wheat and bread crisis, despite the accumulation of wheat bags in the homes of farmers, due to the economic hardship experienced by the government, which used to buy the crop annually.
Many Sudanese confirmed that the government had promised them to buy crops, but its promises evaporated.
In the context, Sudanese farmer Imad Abdullah, who has finished harvesting his crop since last March, said that the government promised him to buy what he had at an incentive price it had set for farmers in order to encourage them to grow wheat, but the bags of wheat did not come out of his small house, which is located near his field in Al-Lutah. In the state of Al-Jazeera, south of Khartoum, according to Agence France-Presse
Abdullah shared his ordeal with thousands of other Sudanese who grow wheat as part of the Gezira agricultural project, which is the largest in Sudan. Over the decades, it has contributed to covering part of Sudan's total wheat needs of 2.2 million tons annually.
may spoil
The farmer, Mudawi Ahmed, from the state of Al-Jazirah, in turn, confirmed that he planted "wheat this season on an area of ​​16 acres and filled 120 sacks with quantities that weighed 12 tons."
He added that the Agricultural Bank had agreed to buy less than half of the quantity it produced, while he was afraid that the other half would spoil before it could find clients.
For his part, the agricultural expert, Abdul Karim Omar, explained that wheat can retain its validity for up to a year and a half when stored in silos, provided that the temperature and humidity are maintained, but that "it can spoil in less than three months," if the storage location is not suitable.
The wheat crisis in Sudan (AFP)
For his part, the Governor of the Gezira Project, Omar Marzouk, stated that the farmers "are asking the government to buy wheat and if it does not respond, they will not grow it again."
Rising prices
He also added that the government's cessation of wheat purchase inflicted heavy losses on farmers, especially since the prices offered by merchants wishing to purchase are low.
It is noteworthy that the Sudanese have been subjected to a severe wave of price hikes in recent months, including fuel, electricity and other basic commodities, and the inflation rate has reached about 200%.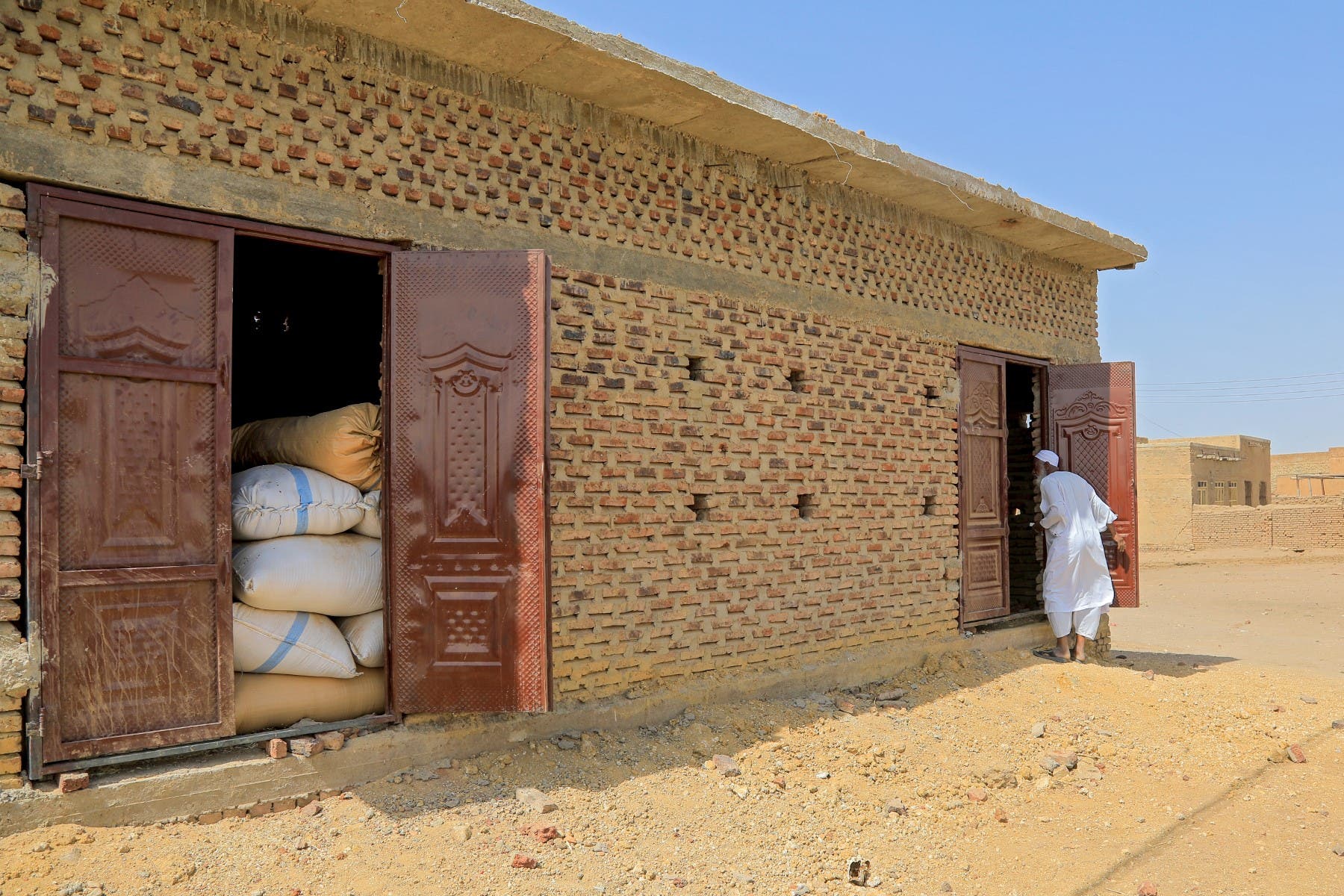 The wheat crisis in Sudan (AFP)
The United Nations has warned that more than 18 million people, nearly half of Sudan's population, will suffer from acute hunger by September.
Last week, Save the Children reported that two children died of starvation in North Darfur, in the west of the country.