Published: 27 Jul 2021 07:13 am
Updated: 27 Jul 2021 07:13 am
Published: 27 Jul 2021 07:13 AM
Last Updated: 27 Jul 2021 07:13 AM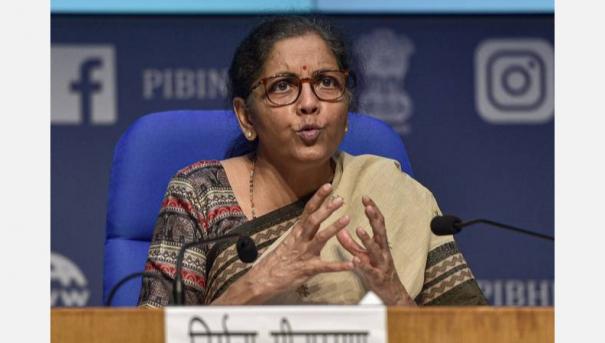 New Delhi
Newly Rupee note printing scheme As not Union Finance Minister Nirmala Sitharaman Said.
In this connection, he said in the Lok Sabha yesterday: It is mandatory for small, medium and micro enterprises (MSMEs) to procure the product and pay the corresponding amount within 45 days. The outstanding amount is paid accordingly.
It is up to the GST Council to make the final decision on the payment of the GST amount. Once the amount is due, it is the amount due to the Central Government or the amount due by the public sector undertakings
This includes the amount owed by Malla and the state governments.
The financial crisis has been exacerbated by a curfew in place to prevent the spread of the corona virus. The government has no plans to print new banknotes to deal with this. The country's gross domestic product was minus 7.3 percent in the last fiscal year. However our economic base is strong. This is why economic activity is gradually recovering after the curfew was relaxed. Thus he said. – PTI
.