An international report published Tuesday said that nearly half of the world's population suffers from a poor diet associated with eating more or less food than the norm, which harms their health and the planet.
The Global Nutrition Report, which is based on data from organizations such as the United Nations, the Food and Agriculture Organization, the World Health Organization and UNICEF, showed that 48 percent of people eat more or less than necessary.
According to the report, at the current rate, the world will not be able to achieve eight of the nine food goals set by the World Health Organization to be achieved by 2025.
The report stressed that reducing wasting in children, developmental delays and obesity in adults is imperative.
The report indicated that about 150 million children under the age of five suffer from developmental delays, while more than 45 million children suffer from wasting and about 40 million suffer from overweight.
The report also noted that more than 40% of men and women, equivalent to 2.2 billion people, are overweight or obese.
Overweight people cycling in England
"The proportion of unavoidable deaths caused by poor diet has increased by 15 percent since 2010," Renata Micha, head of the group of independent experts who produced the report, told AFP.
"Our global results show that our nutrition has not improved over the last 10 years and today poses a significant threat to the health of people and the planet."
People do not consume the recommended amounts of useful foods, such as fruits and vegetables, according to the report, which pointed out that low-income countries consume the least amounts of these foods.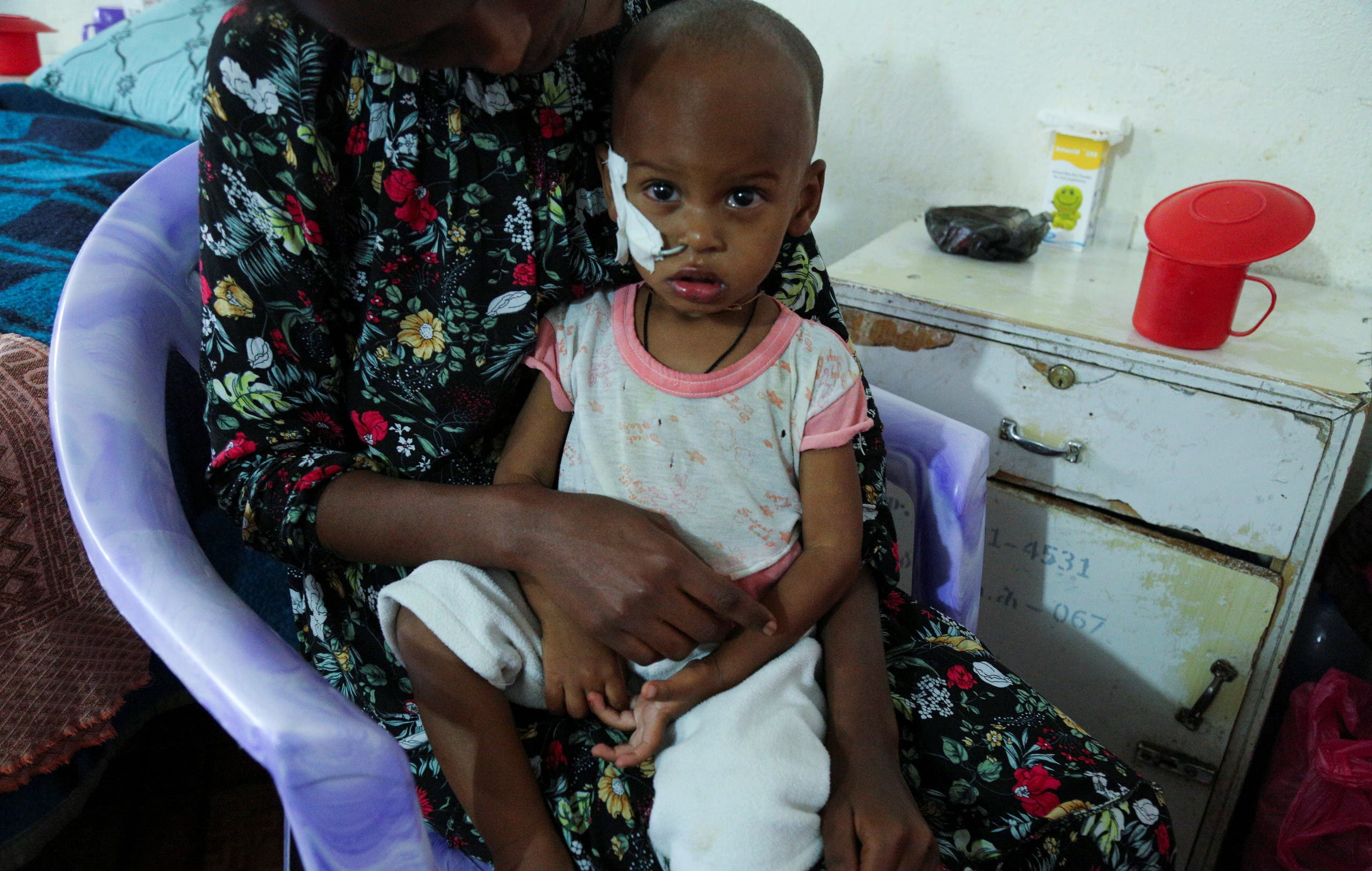 A severely malnourished child in Ethiopia
The consumption of foods harmful to health, such as red meat, dairy and sweetened beverages, is increasing in higher-income countries, where the highest rates of obesity are recorded.
In another context, the report found that global food demand caused about 35% of greenhouse gas emissions in 2018.
The report noted that "animal products have a higher environmental impact than plant-based products."
On the other hand, the report stated that the Corona pandemic pushed an additional 155 million people into extreme poverty, in addition to its impact on food and health systems.