Hyderabad: "My daughter Nikath Zareen was told not to play the game of wearing shorts that day. Today she is the world champion" Nikath Zareen's father Mohammad Jameel Ahmed shares his memories of the past.
Nikath Zareen, a 25-year-old Indian boxer, won a gold medal at the Women's World Boxing Championships in Turkey. The whole country is celebrating his victory. Many people from Kashmir to Kumari have greeted him. Like Kaushalya Murugesan in 'Kana', Nikath Zareen has overcome many challenges in real life. Let's look at that inspirational story a little bit. He has overcome many aches and pains of his relatives.
"Winning gold at the World Championships will definitely inspire every girl child in our country, including Islamic women, to achieve great things in life. Men or women, no matter what child they are, must create their own career path. Nikath, she chose her career path as her own." Mohammad Jameel speaks.
Both the sons of Nikath Zareen's uncle Shamsamsudeen have been brought up as boxers. Nikath, who grew up watching it, has become interested in the game of boxing. In the Nizamabad area of ​​Hyderabad in the late 2000s, her parents did not say anything against their daughter's wishes in an environment where girls were not much involved in boxing. Mohammad Jameel and Parveen Sultana have given life to their daughter Kanda Kana.
Nikat belongs to an Islamic family. So his relatives and cousins ​​sang the harp. 'Why this game for the girl child? Is it necessary to wear shorts too? ' They have said everything. However, with the support of his parents, Nikath won the World Youth Championship in 2011.
"I worked as a sales representative in Saudi Arabia for 15 years. I returned to India for my daughters' education and sports training. Both of Nikath's sisters studied medicine. I helped Nikath and his sister's sports coaching. My youngest daughter used to play badminton. My wife and I consented without hesitation.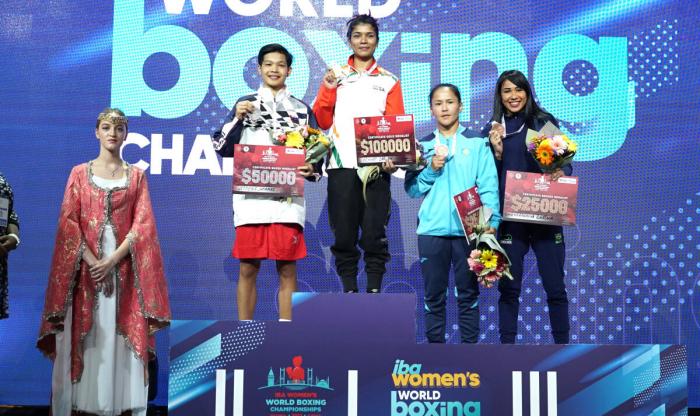 Nikath, who came one round in the junior division, won the title in the flyweight division at the 2016 national level competition. The following year, however, he suffered a shoulder injury. Returning to the ring in 2018, he won bronze in the senior national competition.
"She was 15 years old when she won the medal in the junior division. The moment of transition from junior division to senior division was a bit difficult. It took her a while to understand. Missing international competitions due to injury had a psychological impact on her. I told him and also told him how he is a role model for girls.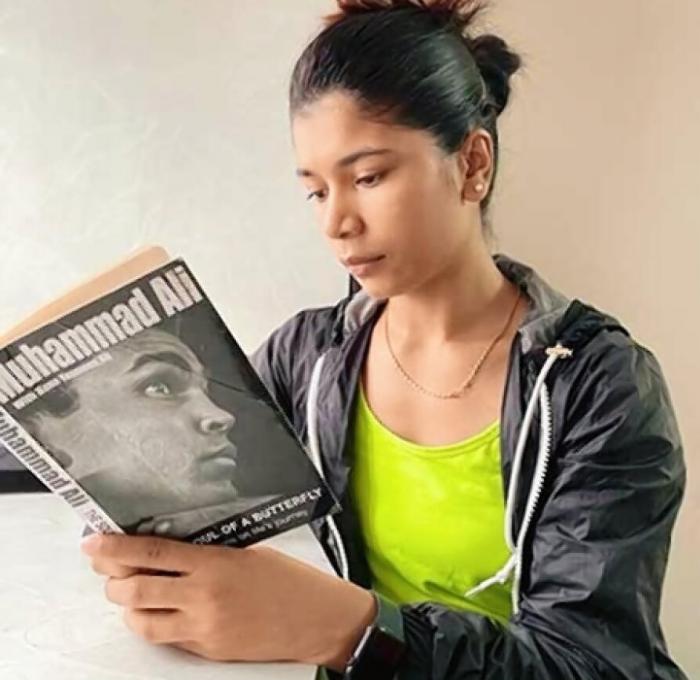 She is a mentally solid woman. Someone who understands the game well. One who knows when to punch an opponent, when to tackle, and how to escape. That is also his nature. He will also be alert in the ring. So he was able to give a comeback when he recovered from injury, "said coach Chiranjeevi, who has been coaching Nikath since 2014.
Nikath has been busy in the international boxing arena for the last three years. Nikath won gold at the Strongja Memorial Boxing Tournament last February. Gold at the Women's World Boxing Championships now. Next up is his goal for the 2024 Paris Olympics.
His house is now getting ready to welcome Nikath. "She has missed her favorite biryani and nihari for the last 2-3 years. She can enjoy it when she returns from camp," said Jameel.
.