Al-Saqqaf Palace in Makkah Al-Mukarramah is a cultural landmark and a unique model of Islamic architecture. The palace building bears the Islamic architectural character and contains many unique Islamic artistic and decorative elements.
Where the photographer, Muhammad Al-Bustani, documented the beauty of the construction of the Al-Saqqaf Palace from the inside and the outside, and he told Al-Arabiya.net that the palace was built in 1346 AH, on an area of ​​9,000 square meters.
This is what the palace looks like
He added: The palace is considered one of the oldest archaeological buildings and represents traditional architectural designs with artistic foundations, in addition to that it bears the Islamic architectural character, because it contains many unique and rare Islamic artistic and decorative elements.
He explained that "the palace was where King Abdulaziz received the official guests of the state, and the palace continued during the reign of King Saud and King Faisal in his official capacity, and then the palace later became the headquarters of the Muslim World League, then the headquarters of the Makkah Police, and the western side was cut out of the building and turned into a branch of the Ministry of Finance".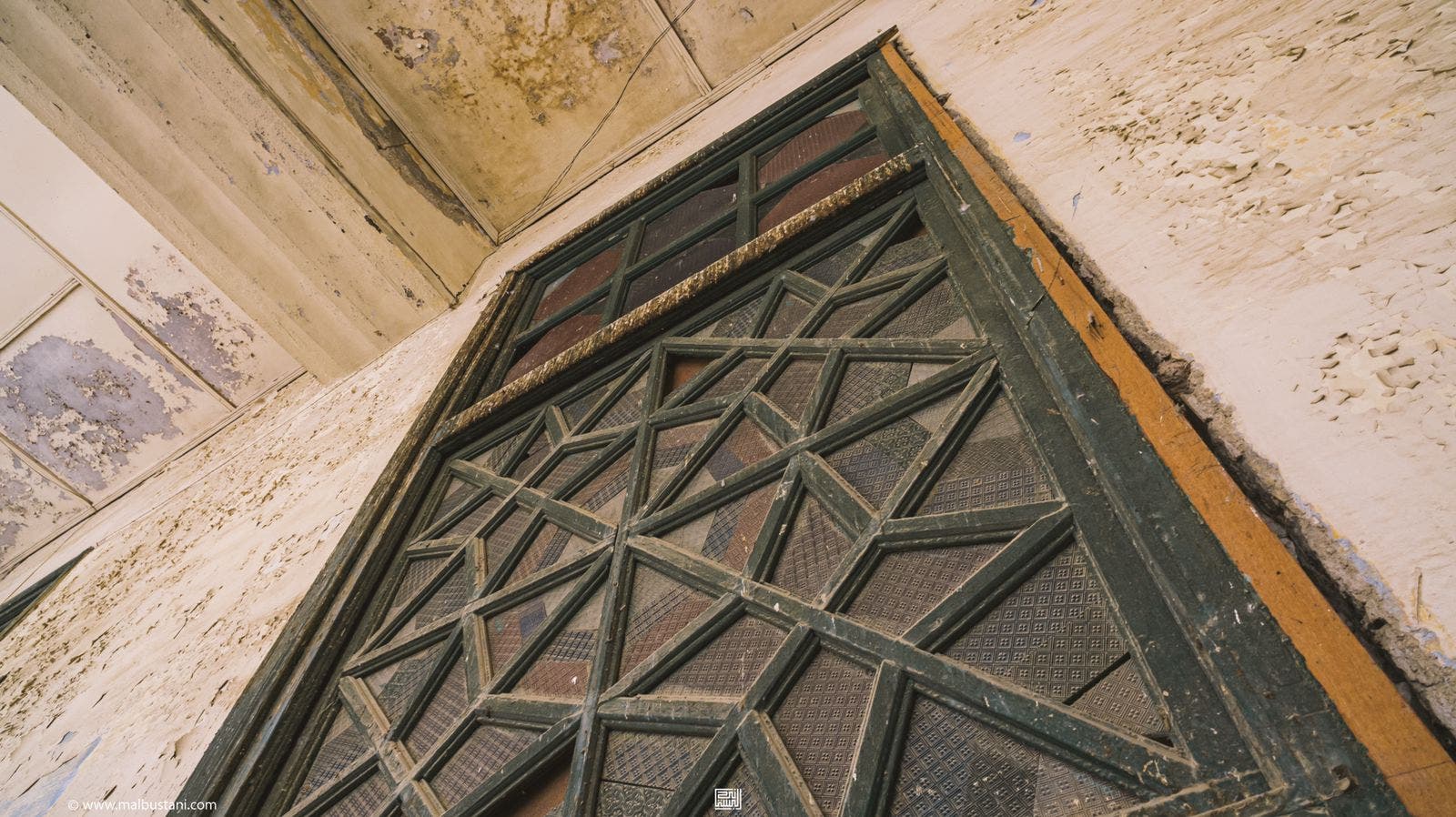 Palace decorations
He said: The palace is a large building consisting of several floors, and the main entrance door is located in the center of the palace, and there are smaller entrances in addition to the main door in the north, and in the northeastern corner, and there is an additional annex during the reign of King Abdulaziz designed to monitor the fortress tower, which is a tower For defense and has rectangular slots for viewing.