Seven teams affiliated to the Ministry of Environment, Water and Agriculture began working at the outlets of the Holy Capital, through specialized cadres of veterinarians, veterinary assistants and administrators, around the clock, in order to ensure the safety and source of sheep, in addition to 4 field veterinary teams in cattle markets, emergency, and support, and the Emirate of the Makkah region.
The Director-General of the Ministry of Environment, Water and Agriculture branch in the Makkah region, Eng. Saeed Al-Ghamdi, confirmed to Al-Arabiya.net that these teams are stationed in Al-Kaakiyah and the old Shmeisi, as well as in Al-Nawariah, Al-Hada, Al-Bahita, Al-Jarana and Al-Hussainiya.
He added, "The veterinary teams work on veterinary examination of livestock, monitor violations of the systems of agriculture and animal welfare, verify health certificates issued by veterinary offices and support teams, and record numbers of released livestock on the cattle platform. There are also 14 teams to contribute to raising the level of environmental sanitation and combating disease vectors. During the Hajj season, using appropriate and environmentally friendly equipment.
Ensure the safety of livestock
Samples check
He said that there is a laboratory that examines samples from animal and plant consignments received through the port of Jeddah Islamic Port, to ensure their safety and security, and to limit the entry of Pandemic and cross-border diseases, in addition to diagnosing animal diseases and common diseases between humans and animals, as well as supporting the Livestock Agency in the work of Survey and investigation of epidemiological diseases in the Makkah region.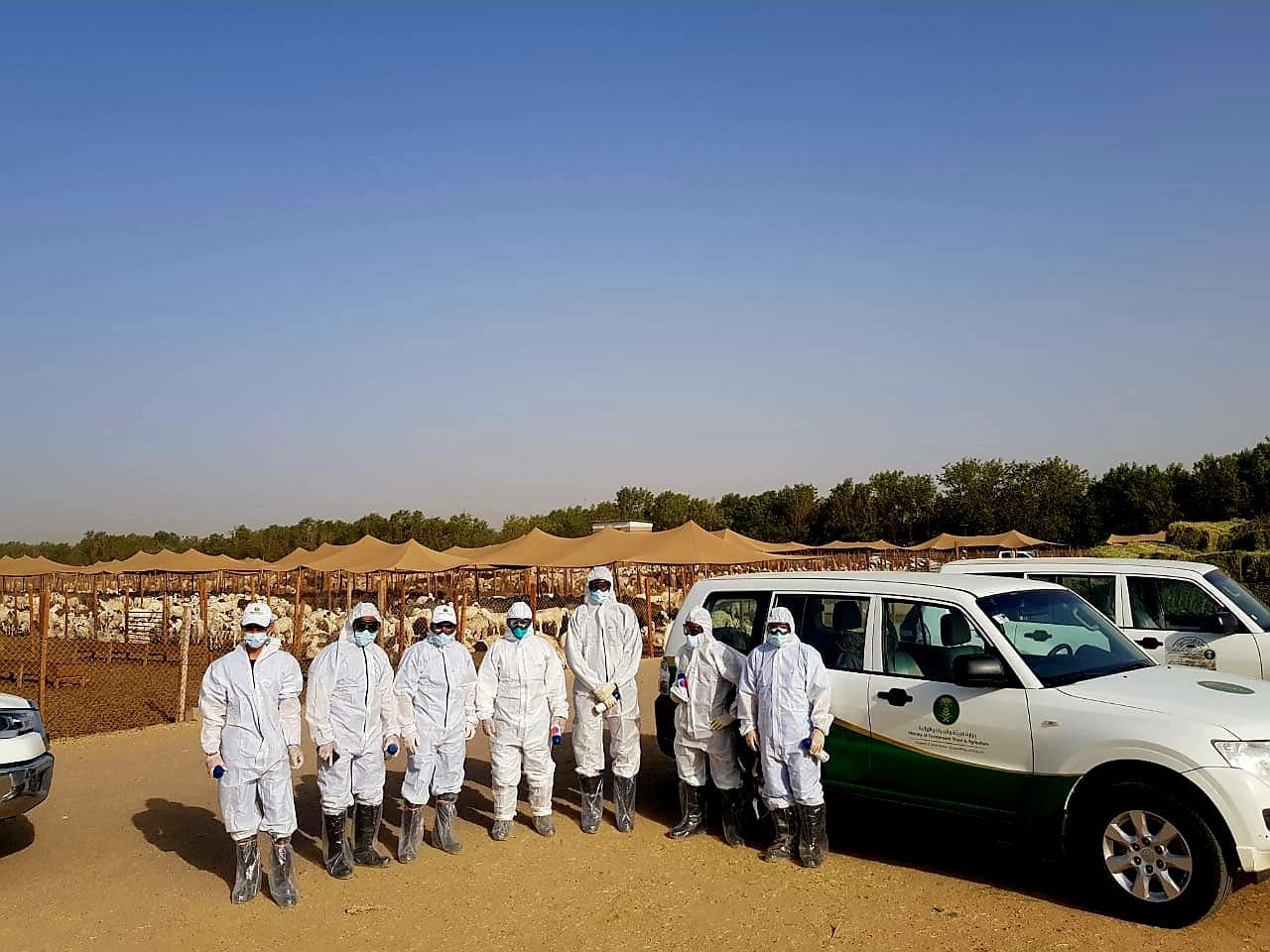 Environmental sanitation teams
Livestock market demand
He also explained that the ministry has started implementing its plan to cover the local market demand for livestock during the Hajj season for the current year, as the quarries of the Ministry of Environment, Water and Agriculture branch in the Makkah region have opened more than 560,000 head of cattle so far, and it is expected that more than 800,000 head of sheep will arrive. During the next two weeks.
He pointed out that the clear animal consignments coming to Saudi Arabia through the Islamic port of Jeddah amounted to about 560,000 head of livestock, and the clearances of the dispatches of the Kingdom of Saudi Arabia project to benefit from the sacrifice and sacrifices amounted to 77,866 head of cattle.