Congress general secretary urges all national parties to re-examine electronic voting machines in Assam state assembly polls Priyanka Gandhi Insisted.
The second phase of polling for 39 constituencies in Assam took place yesterday. Nothing major happened except the violence in some places. 76 percent of the vote took place.
The violence in the Karimganj area was widely shared on the social networking site. After the polls closed, MV from Karimganj Ratnari constituency was elected. A vehicle was arranged on behalf of the Election Commission to transport the voting machines to the polling booth set up at the school. But, it was too late for that vehicle to arrive.
Thus, the officer in charge of the polling station suddenly arranged a private vehicle and loaded the electronic voting machines in it. It was only later that it came to light that the vehicle belonged to a BJP MLA from Battarkandy constituency.
However, an Assam journalist took a video and posted it on a social networking site of an electronic voting machine being loaded into a vehicle belonging to a BJP MLA. This video is viral. The Election Commission has suspended four election officials in connection with the incident.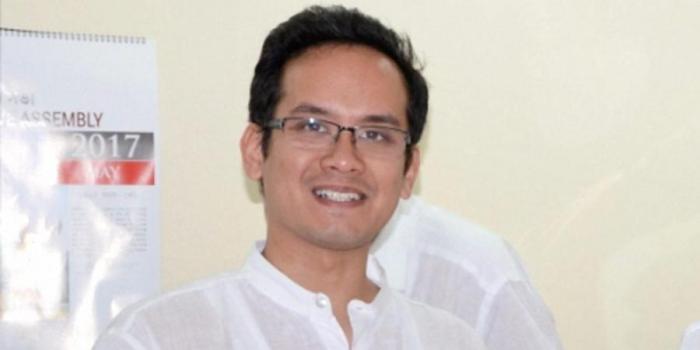 Congress General Secretary on the incident Priyanka Gandhi Condemning on Twitter, EVM machines Attached is the video footage taken.
In his comment, he said, "Unsurprisingly, some things are normal. 1. The vehicle carrying the EVM machine belongs to a BJP candidate or their relatives. 2. These incidents are videotaped but then they are dismissed without being noticed. Guilty and losing them.
The truth is that a lot of incidents happen and none of them happen against them. The Election Commission should take immediate action on the complaints. EVM machines There is a need for national parties to reconsider their use. "
Assam Congress senior leader Gaurav Gokhale said on Twitter, "This is how the BJP can win.
Congress alliance leader Bahruddin Ajmal posted on Twitter, "Separatism has failed. Voting has failed. Candidates have failed to buy prices. Empty words have appeared. Two chief ministers have failed. The dual position on the CAA has emerged. The BJP's last resort is to steal EVMs." He said.
.