Abdul Malik, the father of Umran Malik, has eloquently said that it is not a normal achievement for our son to play in the IPL series for an ordinary family like us.
The IPL T20 series may be seen by some as a multi-million dollar game, an entertainment program like a 3-hour movie, or even a planned drama. The executives of the 8 teams here can talk that the biggest millionaires, the big businessmen are developing the IPL series as a game to multiply the money they have.
But, Yahsvi Jaiswal, Natarajan of Tamil Nadu, Mohammad Siraj of Hyderabad, Jammu and Kashmir Umran Malik The IPL series has opened the door to opportunities for players from such impoverished families. The IPL today has become a platform for many youngsters to sit back and thrive as they have been left without opportunities to enter the Indian team despite their talent.
There is no doubt that at the end of the season every year new talented young players are identified for the Indian team. It is unknown at this time what he will do after leaving the post.
Umran Malik is the newly identified seed in that category.
Umran Malik was born into a poor family in Gujjar, Jammu. Abdul Malik, father of Umran Malik, runs a small vegetable and fruit shop.
Umran Malik, a native of Srinagar, Kashmir, is a netball bowler in the Sunrisers squad. Jammu and Kashmir In the upbringing of Irfan Pathan, who was the cricket coach of the state, in stripping Umran Malik Formed. Sunrisers bowler Natarajan has withdrawn from the series due to a corona virus infection. Subsequently, he was replaced Umran Malik Was added to the team.
In the first game itself Umran Malik 152.95 km Kolkata bowlers were bowled out for speed. 3rd highest fast bowling in IPL history Umran Malik The bowling set. In yesterday's match against RCB team, 151 km. Blown at speed Umran Malik Line length missed and stunned the RCB batsmen. Beaten the batsmen several times and the ball went. Umran, who bowled 4 overs, gave up 21 runs and took one wicket.
Abdul Malik, who was delighted to see his son's name appearing on television and in the press, said: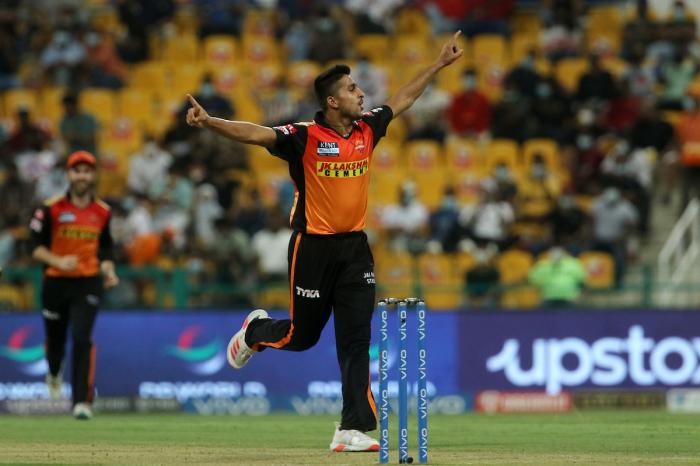 "For an ordinary family like ours, it is not an ordinary achievement for our son to play in the IPL. We are very poor. I live by selling vegetables and fruits. My son made us proud. Our happiness knows no bounds. The governor also congratulated our son. I will continue to pray to Allah for my son to play better.
My son has been interested in cricket since he was 3 years old. My son's dream was to become a better cricketer. We were thrilled when my son was placed in the playing XI on the Sunrisers team. Tears of joy welled up in my eyes as I watched my son on TV. My son worked hard and came to this place. He always has our support. I hope he will play for the Indian team. "
Thus said Abdul Malik.
.