The inhabitants of the city have known for years that the Keizer Karelplein in Nijmegen is a special roundabout. But when the Amsterdam comedian Peter Pannekoek performed in Nijmegen in recent days, he really didn't know what he saw.
On the busy and round roundabout, traffic that enters it has priority. Pannekoek has seen the situation for a while and comes to the conclusion: this is the most crazy roundabout in the country.
'You almost see an accident every five minutes. I'm having a great time!', said Pannekoek on Twitter.
That he can't get enough of it, is evident from a new tweet from the comedian, in which he even argues for his own documentary about the roundabout.
The followers of Pannekoek's twitter account then come up with one joke after another. 'If that happens to you… a driver's license really earned', Anita Wesselink responds. And Mary writes: 'I like to give way, so always see this kamikaze square as a challenge'.
And it can always get worse, according to René Klok. Judge yourself:
'The most dangerous roundabout in the country'
The Keizer Karelplein is often in the news. For example, in 2018 RTL Nieuws declared it the most dangerous roundabout in the Netherlands, within built-up areas.
Traffic expert and Nijmegen resident Harry Dillerop strongly disagreed with that at the time. "The Keizer Karelplein in Nijmegen is a safe square," he said at the time. "RTL has 83 accidents in three years, which is 28 per year. That is nothing for a square where about 50,000 vehicles drive over every day.
No serious accidents
,,On this square it mainly concerns fumble accidents, damage to property because, for example, two cars just drive into a hole. Fortunately, there are hardly any injuries," says Dillerop, who worked for the Gelderland-South police for forty years.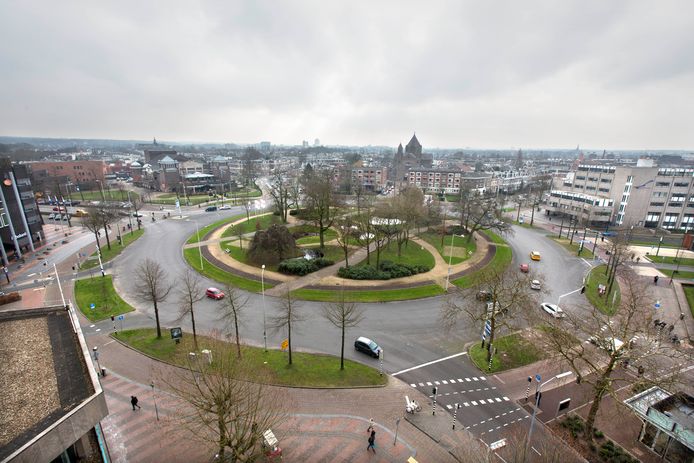 Is it a roundabout?
Officially, the square is not a roundabout, says Dillerop, because traffic entering the square has priority. "As a result, things may go wrong more often with people who are not used to it. What many people don't know is that you can overtake left and right. That sometimes leads to confusion."
The layout of the square is un-Dutch, it has many entrances and exits and has no lines. This situation has always arisen this way. Applying lines is a bad idea, thinks Dillerop, that only causes congestion. "You can hardly change lanes. People are now looking for their own way and therefore have to pay extra attention. That's the perfect thing about the square."
Free unlimited access to Showbytes? Which can!
Log in or create an account and don't miss a thing of the stars.

Yes, I want free unlimited access