Miyazaki Mango
Miyazaki mango is the most expensive mango in the world. How much does it cost to buy a kilogram of Miyazaki Mango? 2.70 lakh. The attraction of Miyazaki Mango is its red color. Therefore, Miyazaki mango is also known as the egg of the setting sun. As the name suggests, these mangoes are mainly grown in the small town of Miyazaki in Japan. It is said that mango cultivation started in the city of Miyazaki between 1970-1980. Growing Miyazaki mangoes requires more time and the right amount of sunlight. Miyazaki mangoes can be grown only in May and June.
Each Miyazaki mango weighs an average of 350 grams and is dark red in color. Miyazaki mangoes look like the dinosaur eggs we see in Jurassic Park movies and more. Miyazaki mangoes are rich in antioxidants. It is also rich in beta carotene and folic acid. Miyazaki mangoes are good for preventing vision loss and refreshing the eyes.
5 dishes that even millionaires think second to eat
Miyazaki mangoes are also found in India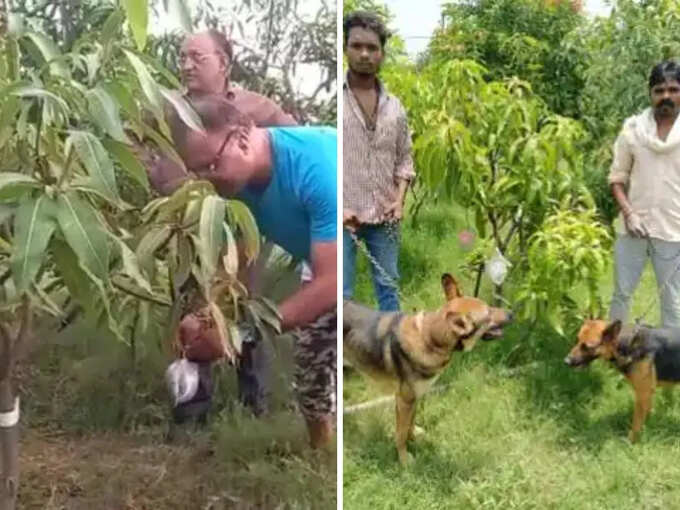 Miyazaki mango is also grown in the garden of a couple living in Jabalpur, Uttar Pradesh. Rani and Sankalp Parihar, a couple, planted two mango saplings in their garden which they got years ago. Years later, when the mango seedling grows into a mango, it turns a nice red color. The couple realized that it was Miyazaki Mango when they saw the different color and searched further. According to Parihar, the mango saplings were given to him by someone on a train while traveling to Chennai years ago. Parihar told the Hindustan Times that the stranger had given him the mango saplings with the suggestion that he should be cared for like his own children.
The thieves' harassment increased as news spread that Miyazaki was Mavin Thai. The couple has arranged for four guards and six dogs to protect the seedlings and now the remaining 7 mangoes after some Miyazaki mangoes were stolen by thieves.
.