Last Updated: 30 Jun, 2022 05:28 AM
Published: 30 Jun 2022 05:28 AM
Last Updated: 30 Jun 2022 05:28 AM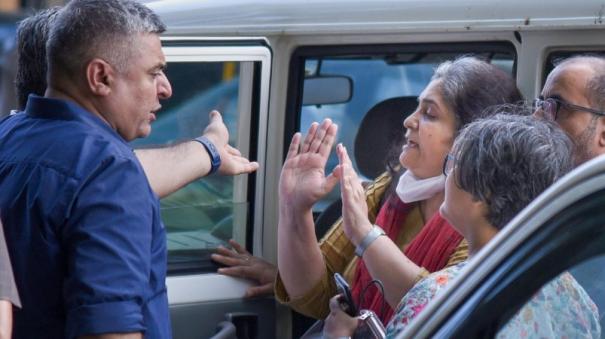 New Delhi: Social activist Teesta Seethalwad has been arrested on charges of fabricating evidence and witnesses in connection with the 2002 Gujarat riots.
News website co-founder Mohammad Zubair was also arrested in connection with a controversial post on Twitter. Opposition leaders have criticized the BJP over the arrests. At the BJP headquarters in Delhi, party spokesperson Gaurav Patia told reporters yesterday that the Congress party was either supporting or opposing the court proceedings at its convenience.
Congress needs to say whether it has faith in the judiciary. Looking at the criticisms against the arrest of Seetalwad, Jubair, it is clear that there is a toxic environment here where one offender protects another convict caught. Opposition leaders are acting as part of this toxic environment. Our country has the strongest justice administration in the world. That, in turn, will do its job. Seethalwad was a small branch that fostered communal hatred. But its main headquarters were in Congress. Thus said Kaurav Patiya.
.