Last Updated : 24 Aug, 2022 11:08 AM
Published : 24 Aug 2022 11:08 AM
Last Updated : 24 Aug 2022 11:08 AM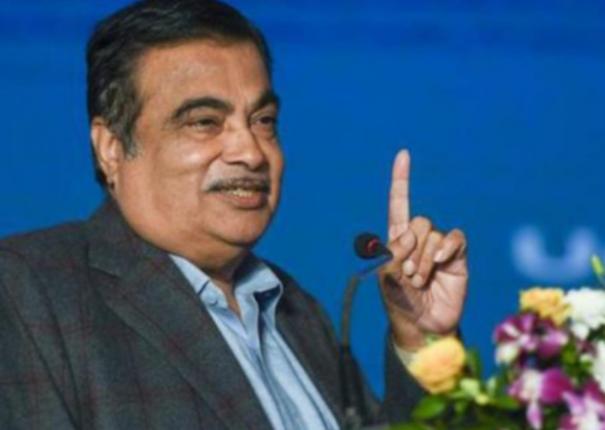 Union Minister Nitin Gadkari has presented ideas related to removal of toll booths from national highways across the country and making alternative arrangements.
Union Minister Gadkari presented these ideas at the Roads and Highways Summit held in Delhi.
It has been decided to remove toll booths across the country and replace them with automatic number plate reader cameras. Minister Nitin Gadkari has said that through this ANPR, toll fees for vehicles will also be collected directly from the bank accounts of motorists.
He also informed that necessary legal measures are being taken to implement this as a pilot project soon.
He also said:
Last year 2019, a move was made to fit all cars with number plates at factories. Currently we are planning to remove toll booths and monitor and collect fees through cameras. But there is only one problem. There is no way to fine a motorist who escapes without paying the toll at the toll booth. A way for that should be established in the law. All motorists are advised to fit special number plates so that toll can be collected through the number plate itself. A bill should be introduced in Parliament for this.
As of now, 97% of customs duty i.e. Rs.40,000 crore is collected through FASTAC. Only remaining 3% pay directly. With FASTag, vehicles only have to wait 47 seconds at the toll booth. In 1 hour 260 vehicles are charged and crossed by FASTAC.
Gadkari said.
Automatic Number Plate Reader Camera: Automatic number plate reader cameras will be installed in place of toll booths to further reduce congestion at toll booths. But about the practical problem, a technical expert said, "This project requires various technical assistance to implement it without any error without any information leakage. Automatic number plate reader camera (ANPR) type cameras calculate only 9 numbers on the number plate and determine the toll, so there is no other unnecessary writing on the number plate. "If there is a word, it will not be read by the ANPR camera. In India, the practice of writing what you see on the number plate is widespread. This will be a big challenge," he said.
Don't miss out!