Tribal clashes over the past week in the Sudanese region of Darfur have killed about 100 people, according to what was confirmed on Monday by the United Nations High Commissioner for Refugees and a tribal elder.
These clashes are the latest escalation of tribal violence in the volatile region.
Residents in Darfur bury victims of attacks in 2020 (archive)
Toby Harward, coordinator with the UNHCR, said the fighting resulted from a land dispute between Arab and African tribes in the town of Kulbus in West Darfur state. He added that local militias then attacked several villages in the area, forcing thousands of people to flee.
For his part, Abkar Al-Tom, a tribal leader in the town, said that the death toll included at least 62 bodies that were found burned after militias set fire to more than 20 villages. He said that many citizens are still missing.
The head of the Sudanese Transitional Sovereign Council, Abdel-Fattah Al-Burhan, had directed yesterday, Sunday, the importance of extending the prestige of the state, achieving security and stability in Darfur, combating security breaches, and working to promote and support societal reconciliations.
The council said in a statement that Al-Burhan discussed with the government of the Darfur region, headed by the governor of the region, Minni Arko Minawi, and the governors of the states of the region, the overall political, security and humanitarian conditions in the states of Darfur.
The statement quoted the governor of North Darfur state, Nimr Muhammad Abdul Rahman, as saying after the meeting that the meeting stressed the importance of supporting the regular forces in the region to enhance security and stability and protect the citizens of Darfur.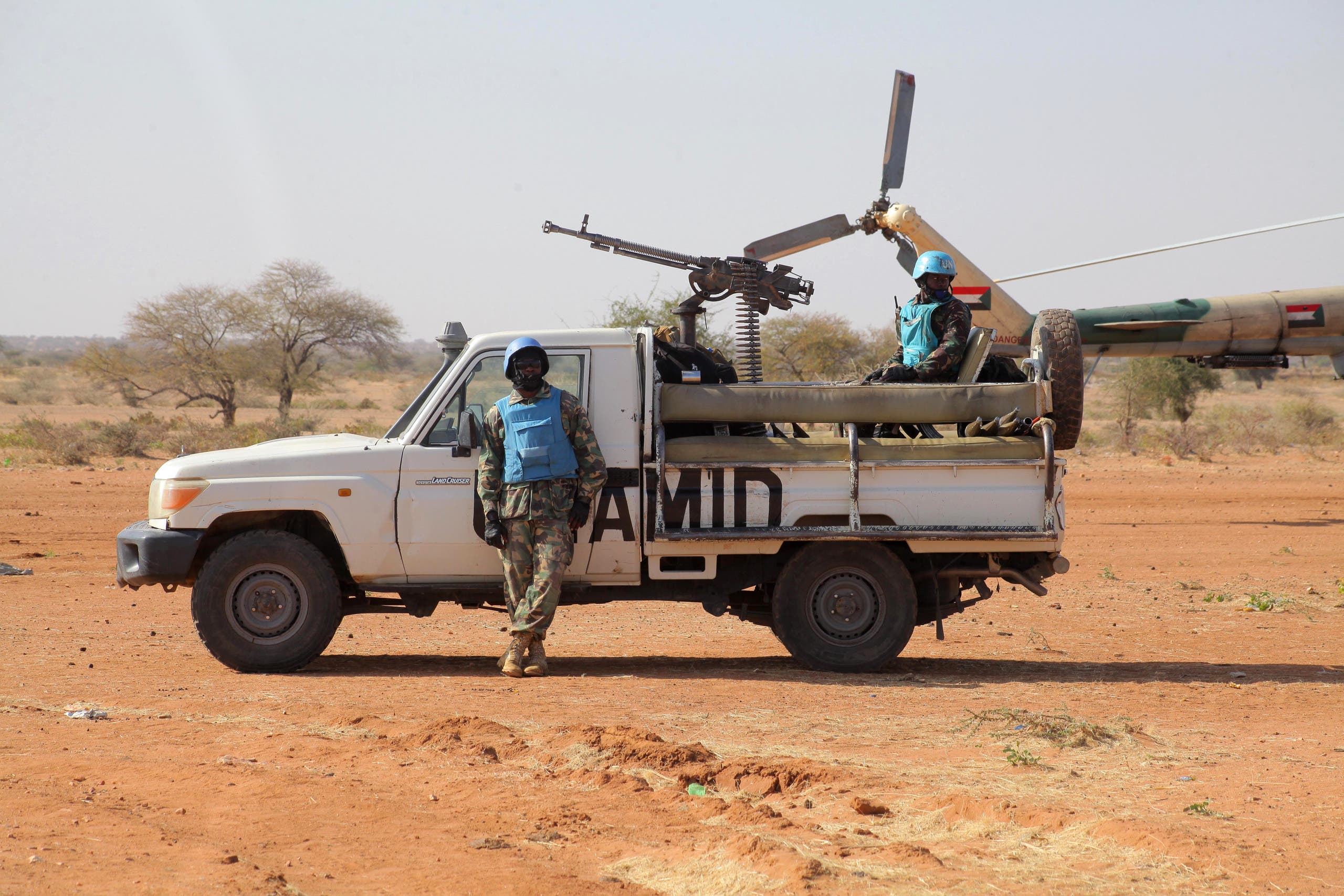 UN forces in Darfur in 2021 (archive)
Abdul Rahman indicated that Al-Burhan will receive a detailed report from the Supreme Military Committee for Security Arrangements regarding the regular forces that will be graduated during the coming period to support security in the region.
The United Nations Integrated Mission in Support of the Transitional Phase in Sudan "UNITAMS" had said earlier on Sunday that the Special Representative of the Secretary-General of the Organization, Volker Peretz, met with the Governor of the Darfur region, Minni Arko Minawi, and the governors of the region, where the meeting discussed the situation in Sudan, security arrangements and the need to secure protection for civilians in Darfur.