Canada, US, UK, Australia In other countries Khalistan(Khalistan) It is known that the violence of separatists is increasing. Destruction of Hindu temples, attacks on Indian diplomatic offices, threats to diplomatic personnel, attacks on fellow Indians, and holding a referendum for Khalistan are creating unrest.
For anti-India activities Conspiring to disrupt the internal security of the country.
But to propagate conspiracy theories, in Canada(Canada) Intelligence sources have identified an increase in pro-Khalistan bot activity on social media recently to the extent of targeting Indian diplomats and Indian missions.
Last summer in the country Hindu temples, idols, The bot activity came to the fore after the attacks on Mahatma Gandhi statues.
At that time To Pakistan (Pakistan) also involved several social media handles Surveillance agencies Recognized.Twitter(Twitter) is active from days before being flooded with posts.
Pro-Khalistan slogans and subversive tweets were simultaneously made at specific events. A networking company based in Princeton, New Jersey. NCRINational media organization Hindustan Times said in its article that the activity will be as mentioned in the report released by (NCRI).
NCRI Chief Operating Officer said that the management of these accounts is in favor of Pakistan's strategic interests Jack Donohue(Jack Donohue) commented.
Targeting diplomats in Canada, US, UK, Australia "Kill India" posters These bot groups have spread.Khalistan Tiger Force Chief Hardeep Singh Nijjar (Hardeepsingh Nijjar) They spread the word that India is behind the murder of SFJ. Integrated Homicide Investigation Team (IHIT) is yet to complete its investigation.
But the bots posted that an Indian agent was arrested at the place where Nijjar's funeral took place.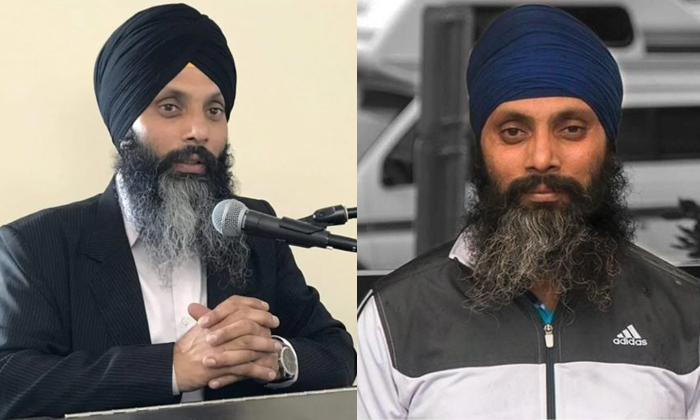 Bots Recently on July 8 targeting Indian diplomats In Ottawa, Toronto, Vancouver They have expanded their protests outside their missions.On Khalistan operations in Canada Journalists who reported were targeted.On June 23, 1985 Air India flight 182 Bots have also advanced conspiracy theories such as India being responsible for the bombing of 'Kanishka'.
But the investigative bodies concluded that the hand of Khalistani was behind this incident.