Margariyasana
This Margariyasana is a good asana for people with type 2 diabetes. It helps in reducing blood sugar levels.
Do this asana like this
​
Begin this asana on your hands and knees.
Make sure your wrists are under your shoulders and your knees are under your hips.
Slowly arch your back, then lift your head.
Inhale as you rotate your hips upwards.
Tuck your chin into your chest and tuck your hips down. Inhale and exhale smoothly between these two positions.
Repeat this asana 10 times.
Paschimottanasana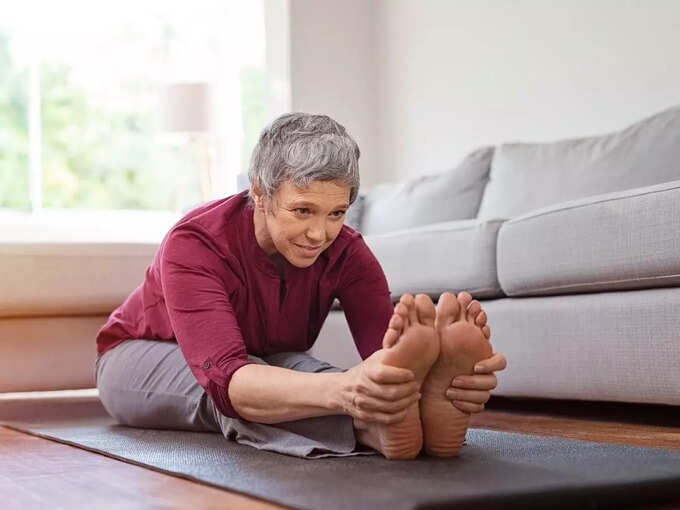 Do Paschimottanasana like this
Sit with your legs straight out in front of you.
Take a deep breath and reach your arms up. Make sure your spine is straight.
Hinge at your hips and bend forward from the hips. Reach your toes, keeping your back as straight as possible.
Adho Mukha Svanasana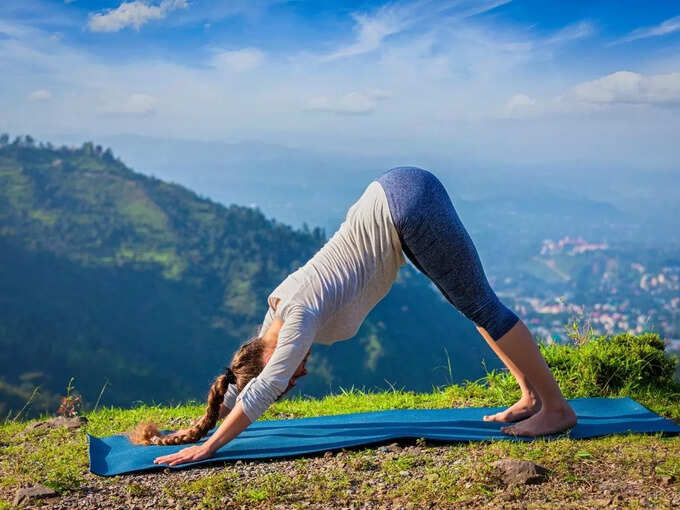 Adho Mukha Svanasana pose is also known as dog pose. Here is how to do this Yogasana…
Start with your hands below your hips and slightly ahead of your shoulders and knees.
Place your toes down, release and lift your hips. Then slowly straighten your legs.
Form an inverted V shape with your body. Rest your head between the arms.
Hold the pose for a few minutes.
Balasana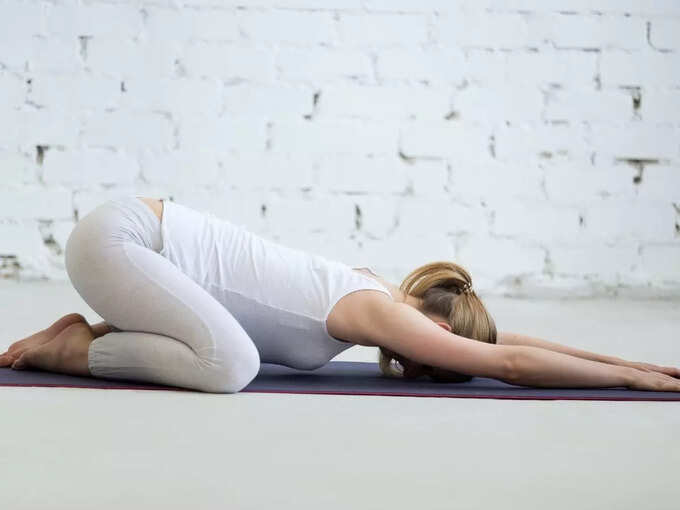 This Balasana is also known as the child's pose. Do this asana like this…
First sit on your heels.
Touch your big toes and knees apart. Stretch your arms forward.
Lower your chest to the mat and place your forehead on the floor. Breathe deeply and relax in this pose.
Mandukasana
(occasional picture)
Manduka means frog. Mandukasana is also known as the frog pose. This asana is very easy to do. Do this…
Gradually move your knees apart while keeping your knees straight behind your knees.
Bend your feet so the soles face up and keep your hips in line with your knees.
Lower your chest towards the floor and rest your forearms on the floor.
You will feel a deep stretch in the groin and inner thighs. Hold the pose and breathe deeply.
Also Read: Is Practicing Yoga During Pregnancy Harmful?​
Also Read: Simple Yoga Poses For Kids Between 18 Months To 5 Years…!
Click here to read the article in English.