Typhoon Nanmadol, classified as 'very dangerous', wreaked havoc in southwestern Japan on Monday (local time). At least 1 died and more than 60 were injured as a result of extreme rainfall and gusts of wind, Japanese media reported.
The death was mourned on Kyushu, Japan's third largest island. According to the public broadcaster NHK, it concerns a man who drowned in his car after the car was dragged by a river that overflowed its banks. In Miyazaki prefecture, rescuers search for a man in his 40s who may have been in a forest hut that was buried by a landslide.
In several cities, people were injured by flying glass from smashed windows or falling into muddy streams from overflowing rivers that quickly flooded streets. Some highways are closed and the mobile phone network is down in several places.
Power went out in parts of the Kyushu region where Nanmadol made landfall on Sunday evening (local time). Some 340,000 households, most in Kyushu, were without electricity on Monday morning. Tens of thousands of people spent the night in sports halls and other facilities. They had been evacuated from vulnerable homes as a precaution. The railway company on the island reported that all train traffic has been canceled. Airline Japan Airlines has said it has canceled about 800 flights.
The strong gusts caused extensive damage. Many signboards fell. In the city of Kagoshima, a construction crane broke like a matchstick and a large window of a gambling hall was shattered. Rail and air traffic has been suspended, chains of convenience stores such as 7-Eleven Japan and delivery services temporarily closed the doors of hundreds of branches as a precaution.
Prime Minister Fumio Kishida has postponed his departure to New York, where he will deliver a speech at the United Nations General Assembly, until Tuesday to monitor the impact of the storm.
tropical storm
The fourteenth typhoon of the season may have weakened into a tropical storm by now, but according to the Japanese Meteorological Institute, it is raging north in the north with winds of 108 kilometers per hour (wind force 11) and gusts of up to 162 kilometers per hour (hurricane force). towards Tokyo. "We must remain very vigilant for heavy rains and gusts of wind, high waves and storm surges," an official said at a news conference.
The tropical storm is expected to continue its northeasterly course, sweeping over Honshu, Japan's largest and most important island, home to three-quarters of its 125.9 million population. Cities like Osaka and Kyoto must prepare for heavy rainfall. It is the turn of the capital Tokyo on Tuesday, after which the storm will dissipate over northeast Japan.
Second heaviest
Typhoon Nanmadol was a Category 4 instance, the second heaviest. Nanmadol could become the most damaging typhoon to hit Japan in decades, according to the US Navy's Typhoon Warning Center. The eye of the typhoon made landfall near the city of Kagoshima around 7 p.m. (local time) on Sunday. The meteorological institute warned of 'unprecedented strong wind gusts and high waves'. It expected record rainfall, overflowing rivers and landslides.
The south of Kyushu, the third largest island, had to reckon with half a meter of precipitation and wind gusts of up to 250 kilometers per hour. In the cities of Kagoshima, Kumamoto, Nagasaki and Miyazaki, about 100,000 inhabitants were already without electricity.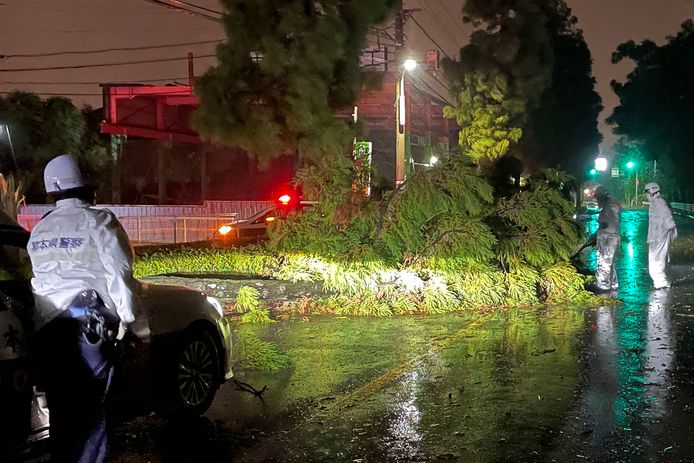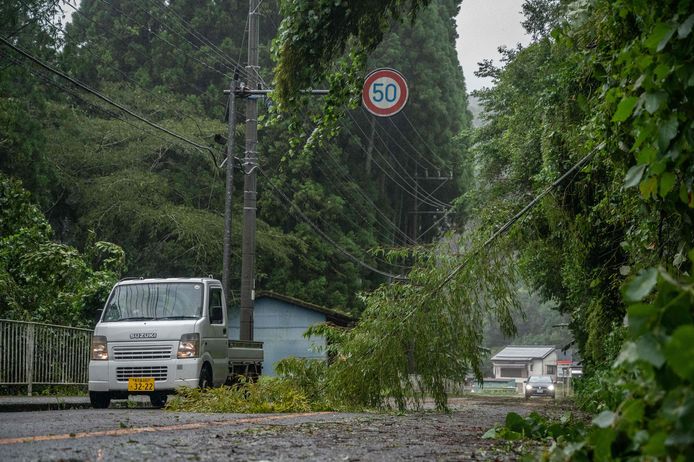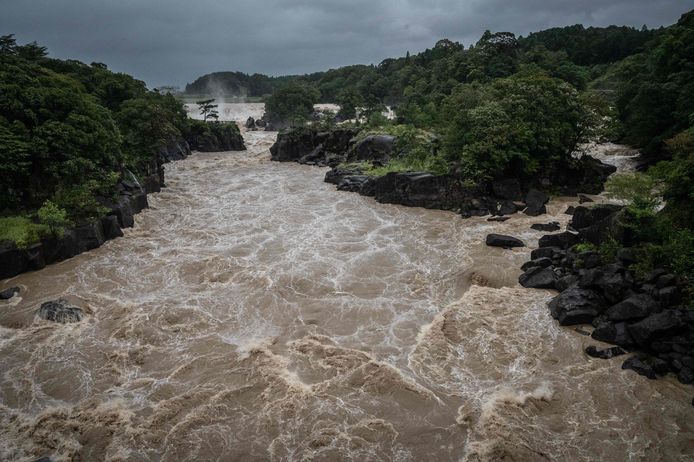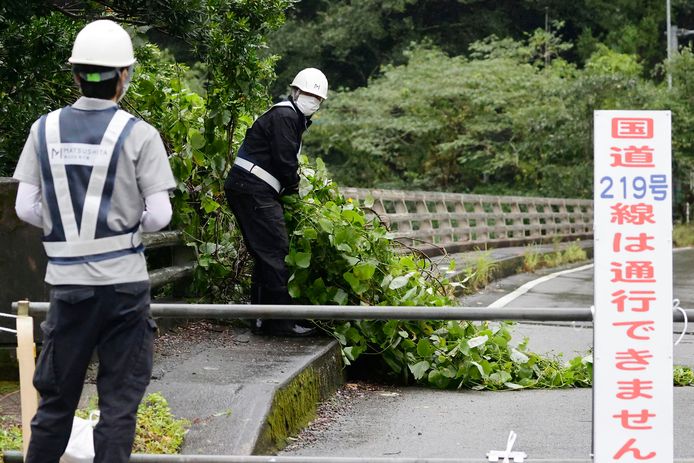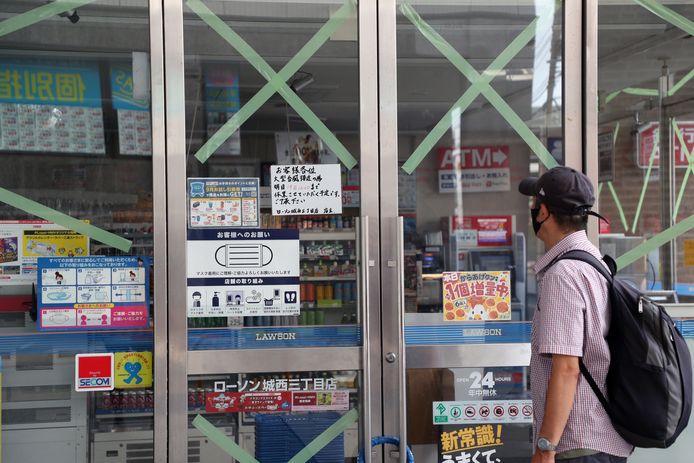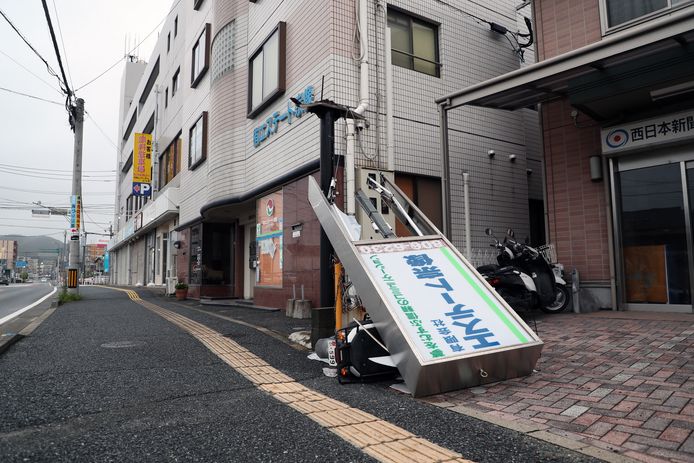 Free unlimited access to Showbytes? Which can!
Log in or create an account and don't miss out on any of the stars.

Yes, I want free unlimited access