Highlight:
It is not clear whether he is a native or a foreigner
Strict action against those who do not follow the rules of the UAE related to financial transactions

Dubai: The UAE Central Bank has fined a man six lakh dirhams for illegally operating a money exchange firm. The law requires a license from the Central Bank to operate a money exchange. He ran the company in violation of this. The fine is for violating sections of the law that prohibits money laundering and money laundering to terrorist organizations. The Central Bank has also banned him from running such financial institutions in the country in the future.
The Central Bank has warned that all financial institutions in the country, including their owners and employees, must be prepared to fully comply with UAE laws relating to financial transactions. The central bank has said it will take strong legal action against those who do not. At the same time, it is not clear whether the person arrested for carrying out the illicit money transfer is a native or a foreigner.
Also Read: Kovid: What are the restrictions on UAE places of worship?
Meanwhile, the UAE Ministry of Foreign Affairs and International Cooperation said it had set up a special office to take the lead in matters related to the prevention of money laundering and terrorist financing in the country. The office is called the Executive Office to Combat Money Laundering and Terrorist Financing. The office's job is to prepare and coordinate action plans to eradicate black money in the country and to prevent the supply of aid to terrorist individuals and organizations. Steps will be taken to detect and prevent related crimes.
Hamid Al Saabi is the Director General of the Office. The committee will submit its report to a high – level meeting chaired by Foreign Minister Sheikh Abdullah bin Zayed Al Nahyan.
The cases will be heard by a special court set up last November to deal only with cases related to money laundering and tax evasion. Last October, the court took action against 200 law firms for non-compliance with anti-money laundering procedures. The fines for such severe punishments range from Dh50,000 to Dh50 million.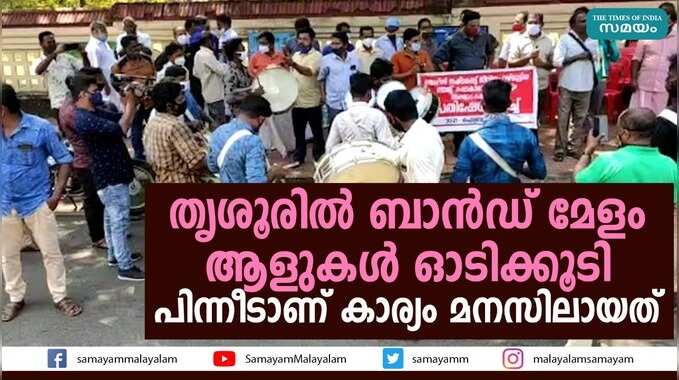 Band Melam in Thrissur; It was only later that the matter came to light
.