Dubai: UAE to participate in the excitement of Qatar World Cup. The UAE authorities have announced a 90-day multiple entry visa for those who own a Haya Card along with a ticket to reach the 2022 FIFA World Cup in Qatar from November 20 to December 18. The UAE multiple entry visa has been set up with the aim of helping Qatar by providing better accommodation and travel facilities for football fans coming to the FIFA World Cup.

November 1st can apply for Matul visa
The Federal Authority for Identity, Citizenship, Customs and Port Security has announced that it will accept visa applications from Haya card holders from November 1. The visa is valid for 90 days from the date of availability. And again the period can be extended for another 90 days. A feature of this visa is that you can enter and exit the country as many times as you want in between. It will be useful to travel to Qatar for each World Cup match and then return to the UAE. This will avoid the hassle of getting a visa every time.
Visa costs only 100 dirhams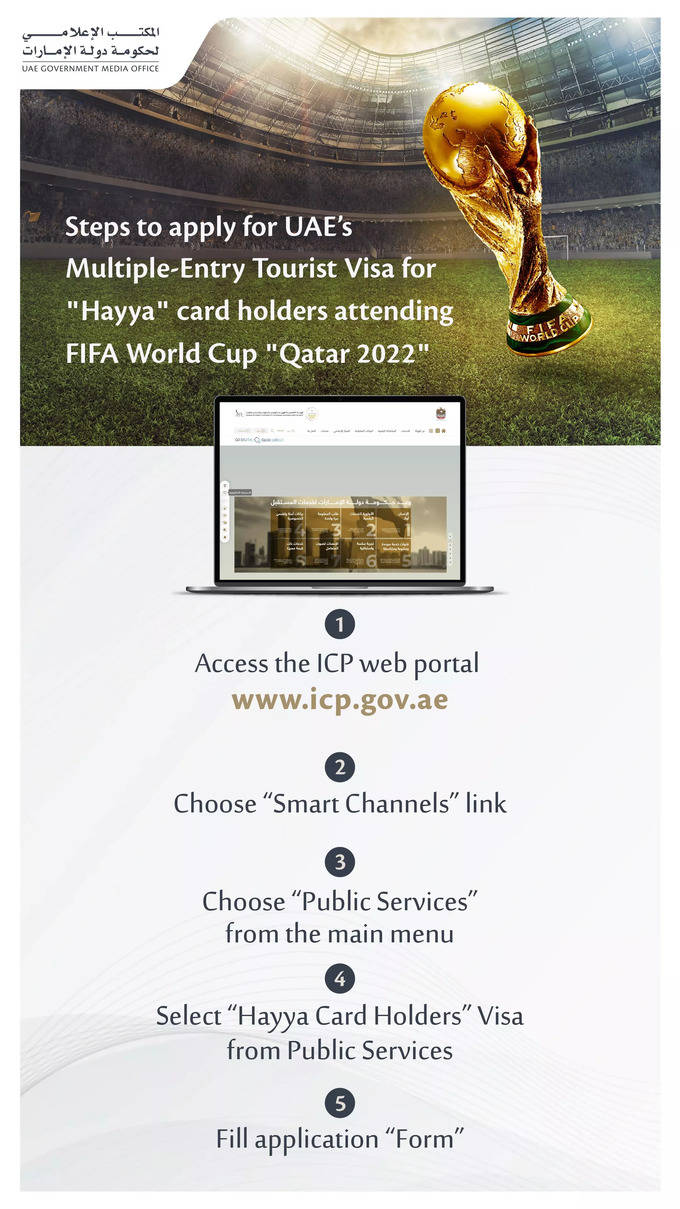 Another feature of this is that the multiple entry tourist visa which can stay in the country for 90 days costs only 100 dirhams. Meanwhile, regular tourist visas will incur a renewal fee when renewing the visa after 90 days. Meanwhile, citizens of countries that do not require a visa to enter the UAE do not need to obtain a multiple entry tourist visa. They can come and go in the emirates as per existing rules.
Apply online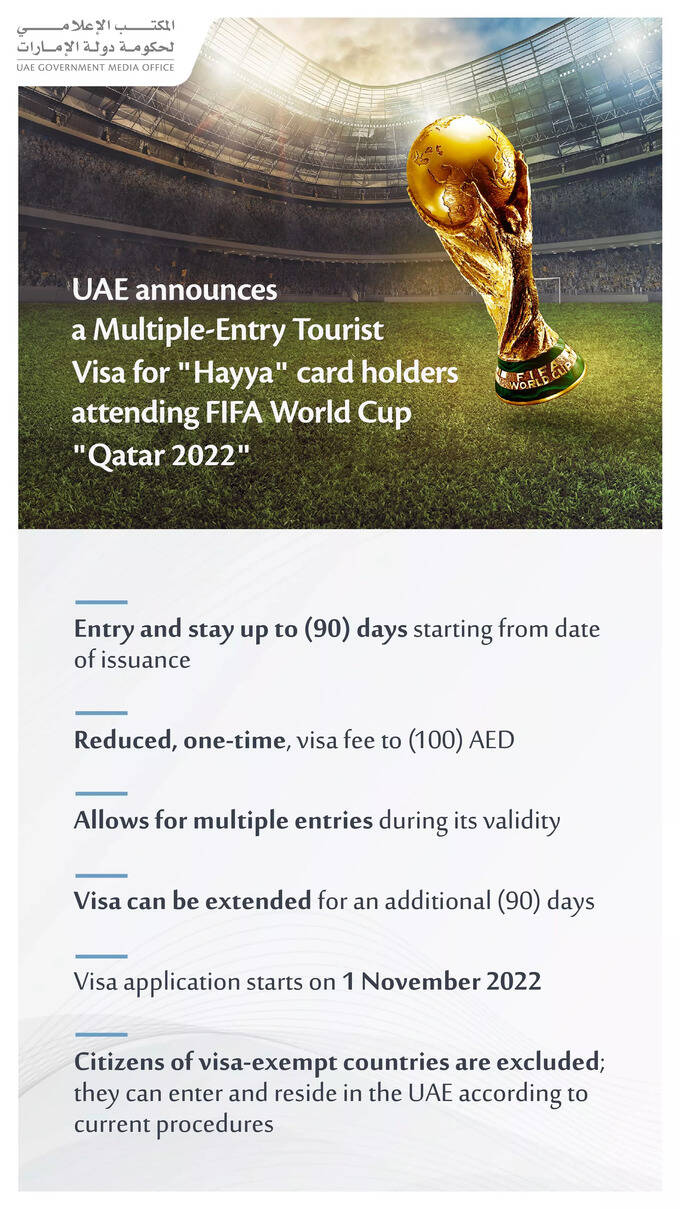 Haya card holders should apply for multiple entry visa through the website www.icp.gov.ae. If you click on Public Services from the Smart Channels menu on the website, you will see Haya Card Holders Visa. After selecting it, providing the required information and documents and paying the fee, the application is complete.
Multiple Entry Visa in Saudi
Saudi Arabia has also come up with multiple entry visa for Haya card holders. Saudi multiple entry visa is granted 10 days before the start of World Cup in Qatar. The visa taken in this way will have the opportunity to come and go in Saudi Arabia for up to 60 days. By announcing multiple entry visas, Saudi Arabia and the UAE are aiming to utilize the tourism opportunities opened by the Qatar World Cup. This will provide better accommodation for World Cup fans and attract them to local tourism centers on off days. The countries have also provided extensive travel facilities for going to and from Qatar for World Cup matches from Saudi Arabia and UAE.