Ukraine's security service, SBU, said on Monday it had detained a Russian military intelligence agent who was planning attacks on Odessa, the country's largest port on the Black Sea.
The agency added that the client's main task "was to destabilize the political situation in the Odessa region through sabotage and terrorist acts," referring to his arrest while trying to recruit a person to carry out attacks.
In another context, two Ukrainian soldiers were killed in an explosion in the war-torn east of the country, the army announced. "As a result of the explosion of an unknown explosive device, two soldiers were fatally wounded," the army said in a statement.
In a statement posted on Facebook, the army accused separatists of firing grenade launchers, machine guns and light weapons at its positions.
Kiev, Washington and Western capitals have raised fears of an increase in Russian forces near Ukraine and the possibility of an invasion. US and Russian officials held talks in Geneva on Monday in an attempt to calm the crisis.
From the US-Russian talks in Geneva today
For his part, NATO Secretary General Jens Stoltenberg warned Russia on Monday of the "high costs" it would incur in the event of a new attack on Ukraine, stressing NATO's support for Ukraine's right to "defend itself."
"We want to send a clear message to Russia that we are united and that Russia will incur high economic and political costs if it again uses military force against Ukraine," Stoltenberg said during a meeting with Ukraine's deputy prime minister.
Stoltenberg was speaking before a meeting with Ukrainian Deputy Prime Minister Olga Stefanichina. The two officials stressed the need for dialogue with Moscow to avoid the use of military means.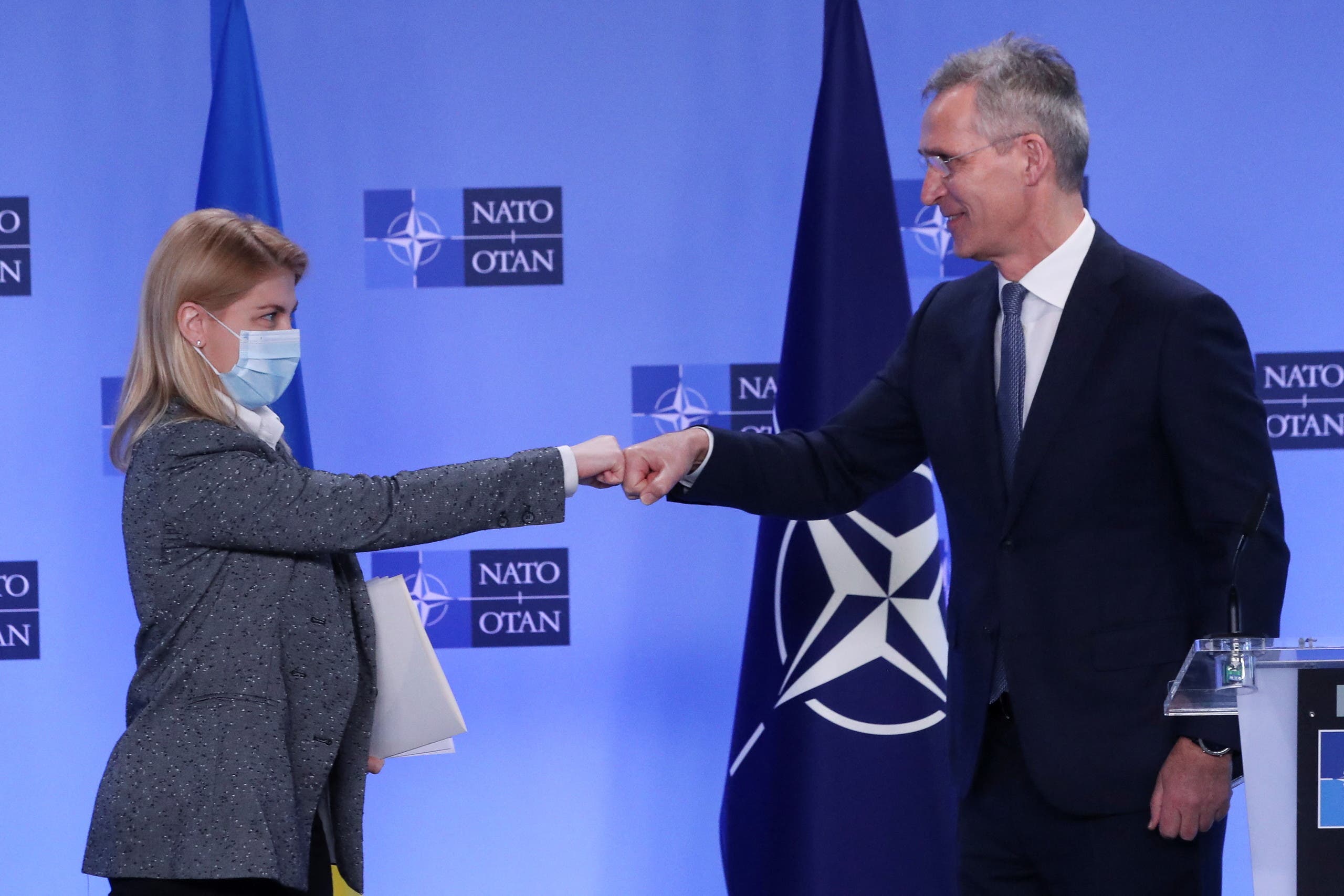 Stoltenberg and Stefanichina in Brussels today
"Nothing about Ukraine should be done without Ukraine," Stefanishina said, referring to the US-Russian talks. "The aggressor is not in a position to impose conditions as long as the Russian tanks do not leave the Ukrainian border," she added.
For his part, Stoltenberg stressed that "Ukraine has the right to defend itself," adding: "We support Ukraine and help it strengthen its right to self-defense."
The Allies are bilaterally providing equipment and funding for the modernization of Ukraine's armed forces, as explained by the NATO Secretary General.