As fighting continues in southern and eastern Ukraine, the Ukrainian military announced on Monday that four high-precision Onyx missiles were launched from Russia-controlled Crimea and hit the Odessa region in southern Ukraine.
The army did not give further details.
And the adviser to the head of the office of the President of Ukraine, Mikhailo Podolyak, announced on Sunday that Odessa was being subjected to "massive" missile strikes by Russian forces, but he did not give further details.
4 Ukrainian planes and 4 helicopters were destroyed
On the other hand, the Russian Defense Ministry announced, on Sunday, the destruction of a frigate and the shooting down of 3 aircraft off the coast of Odessa, southern Ukraine.
In a press briefing, Russian Defense Spokesman Igor Konashenkov said that during the night Russian air defenses shot down two Ukrainian Su-24 bombers and a Mi-24 helicopter over the island of Zmyene, off the coast of Odessa in the south of the country.
Ukrainian forces in Odessa – Reuters
He also added that the Ukrainian Navy's frigate (Corvet) of Project 1241 was destroyed off Odessa as well, by high-precision missiles launched from the air.
He continued: During the last 24 hours, four Ukrainian planes and four helicopters were destroyed, including three with airborne elements on board, three drones and an attack and landing boat in the city of Odessa.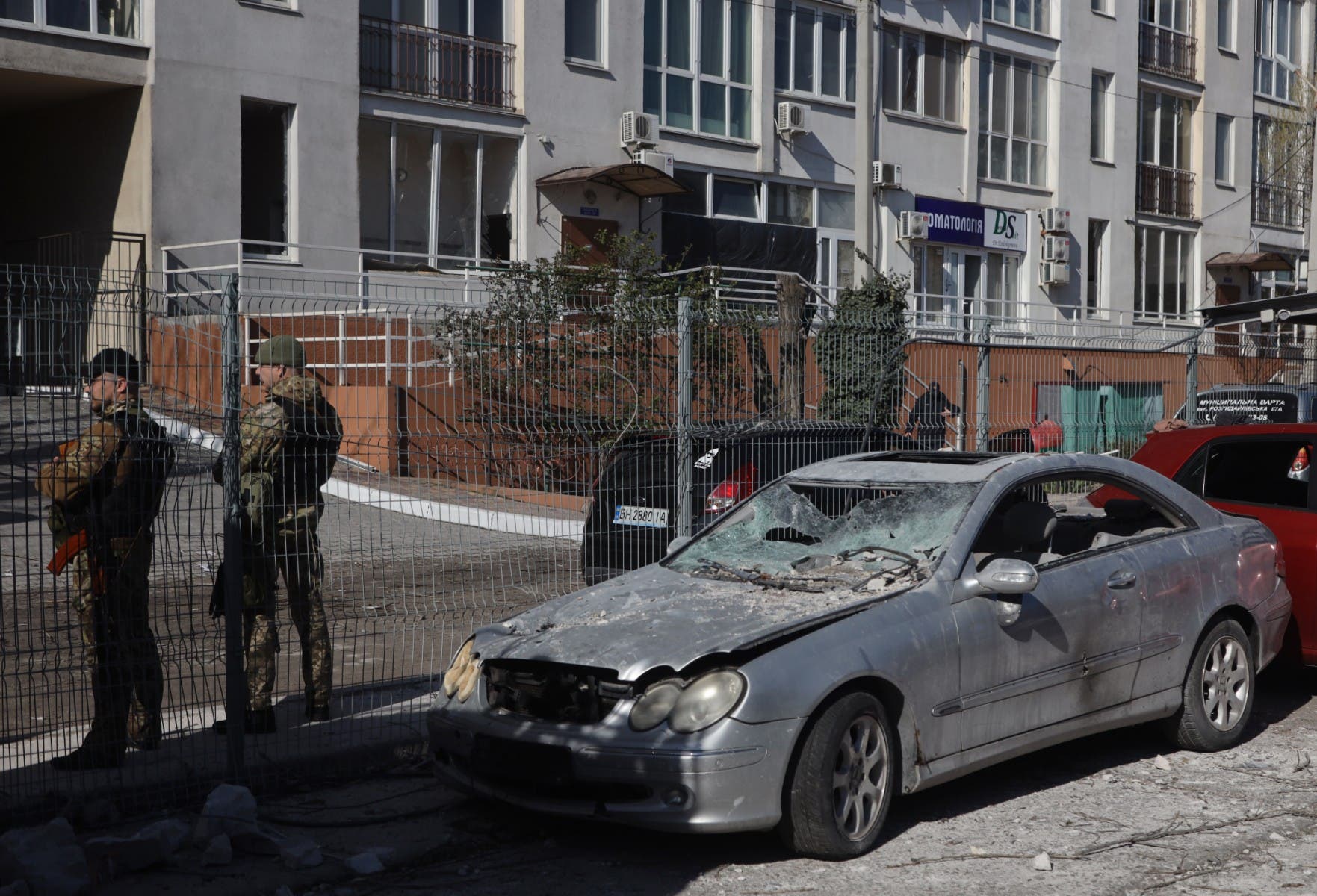 from Odessa
It is noteworthy that the past days witnessed an escalation in the Russian-Ukrainian fighting, both east and south, as the two sides seek to achieve maximum gains, especially before the ninth of May, which is considered an important date for the Russians, according to many observers, as it represents the memory of their country's victory over Nazi Germany in World War II.
On February 24, Russia launched an attack on Ukraine, followed by international rejection and severe economic sanctions against Moscow, which stipulate to end its operation that Kyiv abandon plans to join military entities and remain neutral, which the latter considers an "interference" in its sovereignty.