Ukraine's Interior Minister Denis Monastirsky said late Friday that Ukraine's intelligence services are in contact with the captured fighters who were at the Azovstal steel plant, adding that Kyiv is doing its best to secure their release.
Uncertainty surrounds the fate of hundreds of fighters who were detained by Russia in mid-May, after it demanded that they surrender after weeks of resistance at the huge steel plant in the city of Mariupol.
Monastirsky told Ukrainian television that through the Ukrainian intelligence services, "we learn about the conditions of detention, feeding and the possibility of release" of Azovstal prisoners.
Russian soldiers inspect Azovstal fighters after they surrender
"We all know they will be here, in Kyiv, and we are doing our best to do so."
Russia said in May that nearly 2,000 Ukrainians had surrendered after their last attempt at resistance in the rubble of Mariupol, holding out for weeks in bunkers and tunnels under Azovstal steel plants.
Kyiv wants the fighters back in a prisoner exchange deal. For their part, some senior Russian lawmakers have called for some soldiers to be prosecuted. As for the Kremlin, it said that fighters who surrendered would be treated according to international standards.
A pro-Russian official in the breakaway Ukrainian region of Donetsk said last week that Azov fighters who surrendered in the city of Mariupol would be tried and could be sentenced to death.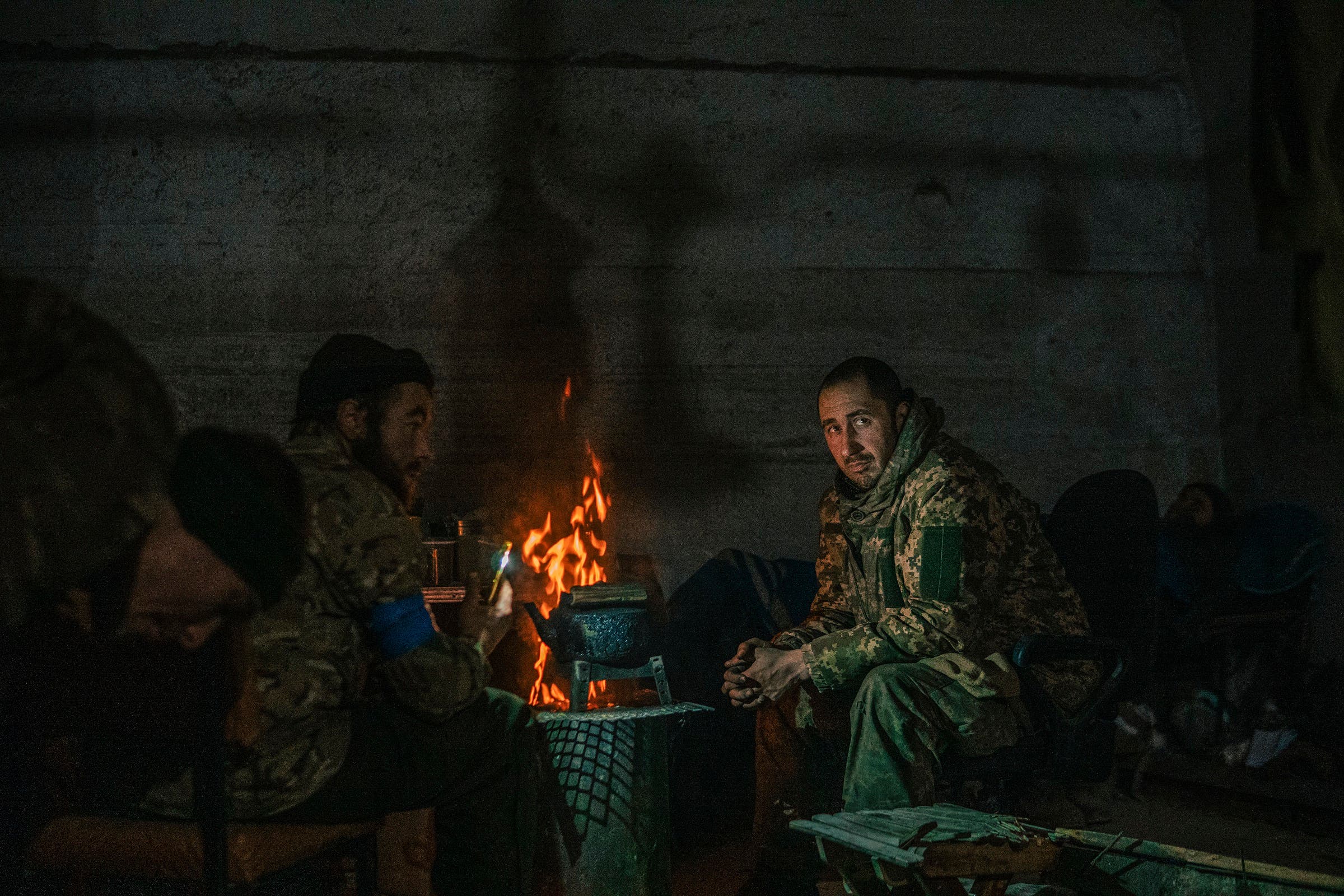 Fighters of the Azov Battalion inside the Azovstal Factory before their surrender
"All prisoners of war are on the territory of the self-proclaimed Donetsk People's Republic," Yury Serovatko, Minister of Justice of the breakaway region of Donetsk in northern Ukraine, announced on Russian television.
"We specifically have about 2,300 prisoners of war from the Azovstal factory… The Azov battalion is classified as a terrorist organization and its members will be subject to a criminal investigation" before being referred to trial, Serovatko explained. He concluded that "similar crimes are punishable by death on our lands."
The Russian authorities consider those who belong to the Azov Brigade, founded by Ukrainian nationalists, neo-Nazis, and treat them as war criminals rather than prisoners.