After the widespread looting of warehouses belonging to UN organizations, a security committee announced today, Wednesday, the imposition of a curfew in Darfur state, located in western Sudan.
The North Darfur State Security Committee announced the imposition of a curfew from 6 pm today until 5 am until further notice.
She also explained in a statement, according to what was reported by the Sudanese News Agency, that this ban came after widespread looting of the warehouses of the World Food Program in El Fasher and the headquarters and holdings of the UNAMID mission.
WFP stores looted
An armed group had raided the warehouses of the World Food Program in the city of El Fasher, the capital of North Darfur state, and looted their contents, according to an official in the Food Program office in Khartoum. "We are conducting an assessment process of what was looted from the warehouses, which contain 1,900 tons of food, and we will issue a statement with details in the coming hours," the official told AFP.
While the citizens of the city heard gunfire coming from the warehouses located to the east. "At about 8 pm local time ( 6 pm GMT), we heard the sound of heavy gunfire from the east of the city," Mohammed Salem, a resident, told AFP by phone.
Members of UNAMID in Darfur (archive – AFP)
The joint peacekeeping forces between the United Nations and the African Union (UNAMID) were guarding the headquarters of the United Nations and its affiliated organizations before they withdrew from Darfur in December of last year (2020) following the expiration of the mandate given to them by the Security Council.
It is noteworthy that the UNAMID forces deployed in Darfur in 2007, included more than twenty thousand soldiers, and is considered the largest peacekeeping mission of the United Nations.
Difficult living situation
These sabotage operations come at a time when the country is living in a difficult living situation, if the United Nations announced last month that 30% of Sudan's population of about 47 million people will need food aid during 2022.
2.5 residents of the Darfur region live in displacement and refugee camps due to the conflict that erupted in the region in 2003 when groups belonging to African minorities took up arms against the government of former President Omar al-Bashir on the pretext of political and economic marginalization of the region.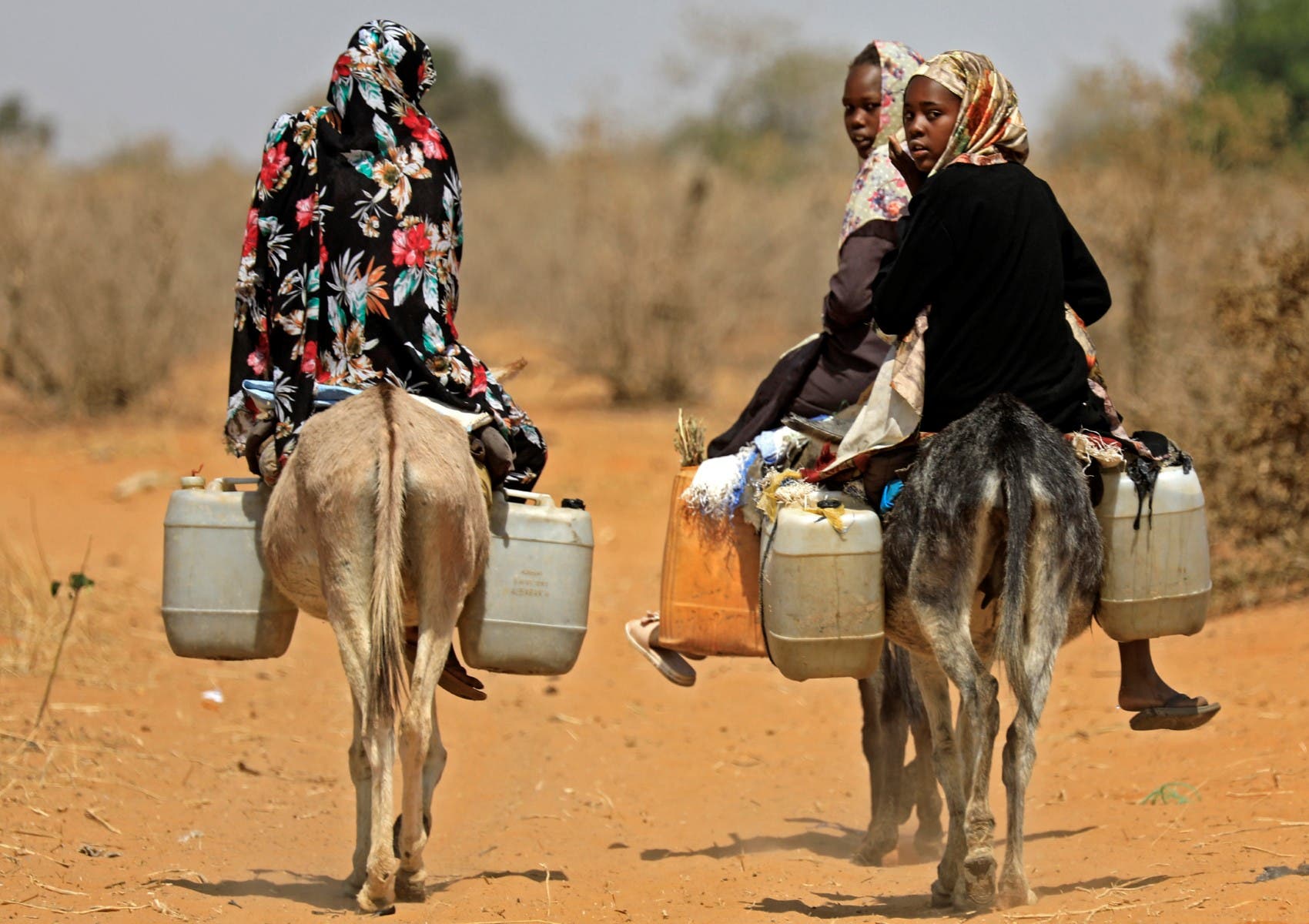 From Darfur (archive – AFP)
Although the transitional government that came after the overthrow of Bashir in October 2020 signed a peace agreement with groups of rebels who were previously fighting the ousted president, the restive region is still witnessing waves of violence due to tribal conflicts that have killed about 200 people in the period From October to December, thousands of people fled their homes, according to the United Nations.