Last Updated: 16 Jun, 2022 07:02 AM
Published: 16 Jun 2022 07:02 AM
Last Updated: 16 Jun 2022 07:02 AM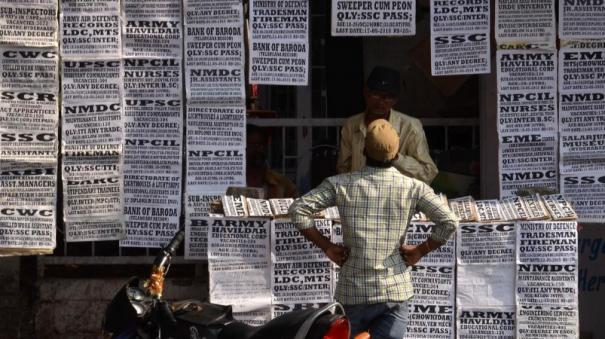 New Delhi: The unemployment rate fell to 4.2% in 2020-21, according to a PLFS study. It was 4.8% in 2019-20.
Launched by the National Bureau of Statistics (NSO), the PLFS organization reviews and reports annually on physical labor workers and personnel.
The economy was hit by a number of factors, including a lockout caused by corona damage, and many people lost their jobs. The study was conducted between July 2020 and June 2021.
Calculates the unemployment rate and the unemployment rate and calculates the unemployment rate based on it. This report is being prepared for the year 2017-18. The unemployment rate for that year was 6.1 percent.
During the 2nd wave of the Corona Pandemic, front line personnel stopped engaging in field work. It was later withdrawn. It was reported that job losses were high during the corona outbreak and many people lost their jobs due to the recession.
If a person has worked one hour a week at any one job, he is considered to be at work. Its annual report will include details of rural and urban employment and unemployment. The quarterly report will be urban based.
.