The United Nations Children's Fund (UNICEF) warned today, Tuesday, in a report, that the future of children in Lebanon is "at stake" due to the aggravation of the repercussions of the economic collapse on them, including lack of nutrition and health care, and the high rate of employment among young people.
"The scale and depth of the crisis should be a wake-up call for everyone to wake up now," said UNICEF Representative in Lebanon Yuki Muko. "There is an urgent need to take urgent measures to ensure that no child starves, falls ill, or has to work instead of receiving an education."
The study, which was conducted by the organization over a period of six months, showed that "hundreds of thousands of children in Lebanon are at risk", speaking of a "dramatic decline in the way of life of Lebanese children" while refugee children are still suffering from "great damage".
A child buys bread in the poor Nabaa neighborhood of Beirut
The organization's report stated that "the future of an entire generation of children in Lebanon is at stake."
The study showed that 53% of families with at least one child missed a meal last October, compared to 37% last April.
Three out of ten families in Lebanon have had to reduce their children's education expenses. The crisis threatens the access of 700,000 children in Lebanon to their education, including 260,000 Lebanese children.
On the impact of the crisis, many children found themselves facing one option, which is to work, according to the report, which indicated that the number of families in Lebanon who sent their children to work increased from 9% to 12%. The proportion of Lebanese families has increased sevenfold.
The crisis had repercussions on children's health as well, as 34% did not receive the health care they needed last October, compared to 28% in April.
The Corona Pandemic and the explosion of the port of Beirut exacerbated the impact of the economic crisis that has been going on for more than two years, which the World Bank has ranked among the worst in the world since 1850.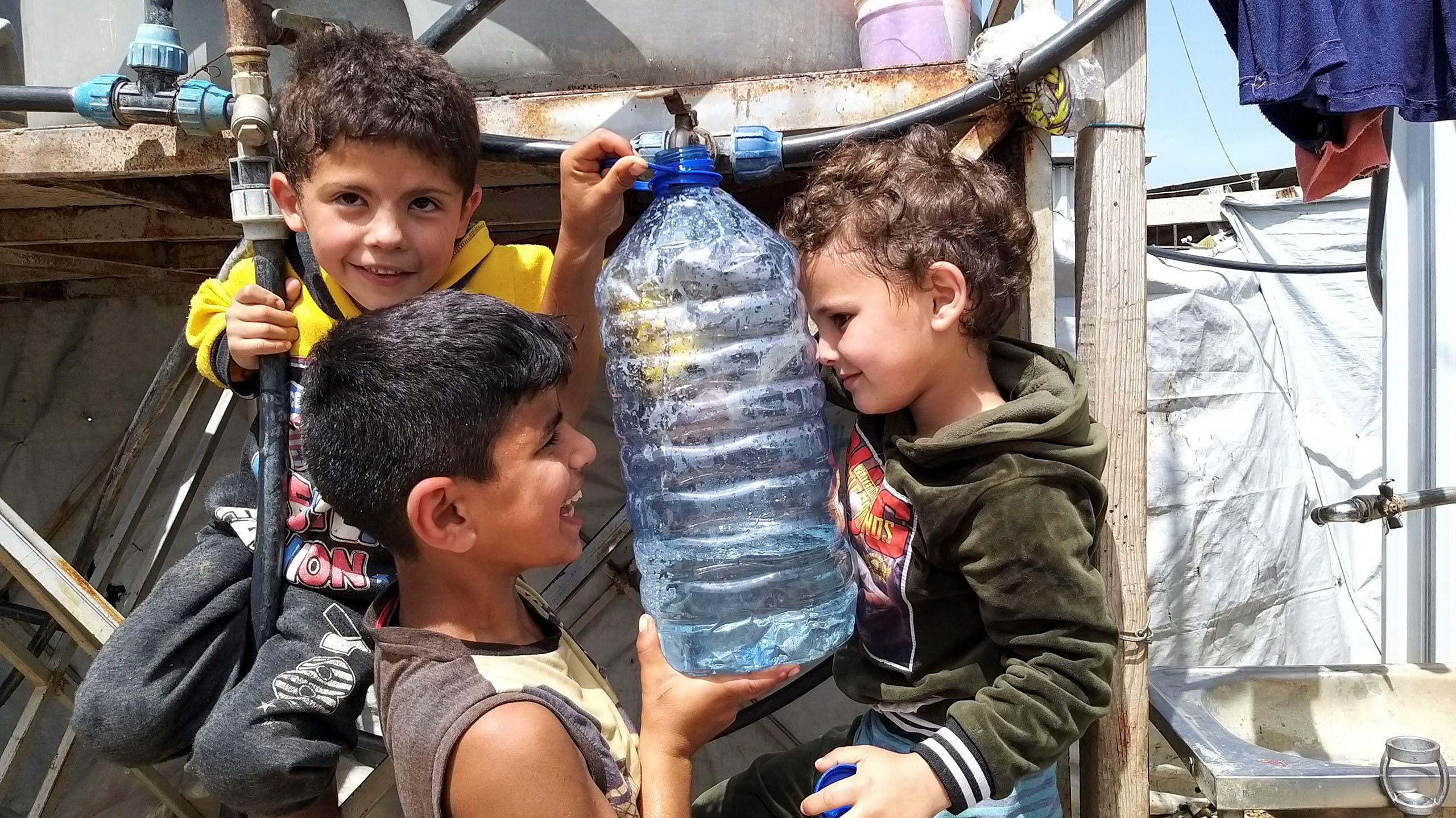 Syrian refugee children in Akkar
The lira has lost more than 90% of its value and about 80% of the population is below the poverty line, while the rate is higher among Palestinian and Syrian refugees.
The multi-faceted crisis, rooted in decades of corruption and mismanagement, has disrupted the provision of basic services such as electricity and water.
The report said nearly half of households did not have enough drinking water last October.
The report noted that fewer than three in ten families received social assistance, prompting them to take "desperate measures".