Last Updated: 08 Jun, 2022 06:31 AM
Published: 08 Jun 2022 06:31 AM
Last Updated: 08 Jun 2022 06:31 AM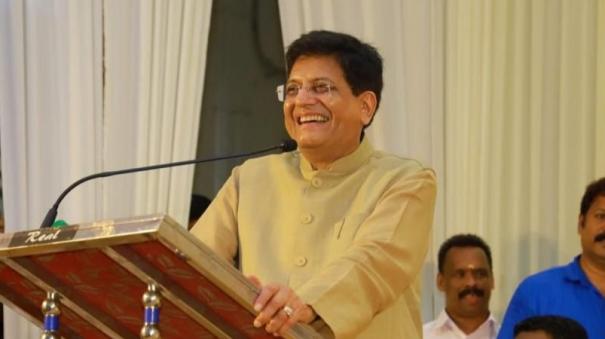 Kochi: Union Trade and Industry Minister Piyush Goyal has said that Nupur Sharma's controversial remarks have not affected the administration of the Union Government as he is not a government official and good relations with the Gulf countries will continue.
Many Muslim organizations have been protesting against the controversial remarks made by BJP spokesperson Nupur Sharma. A number of Gulf states have expressed their condemnation. In this context, Union Minister Piyush Goyal said in an interview in Kochi, Kerala yesterday:
Nupur Sharma is not a government official. So his comment did not affect the administration of the central government. The Ministry of Foreign Affairs has clarified the matter. Good relations with the Gulf countries will continue.
I have not heard the social media campaign to boycott Indian products. The Gulf states have stated that such comments should not be made.
Action has been taken against the person who made the controversial comment. Indians in the Gulf country are safe. They don't have to worry. Thus said Minister Piyush Goyal.
.