The number of civilian deaths during the nearly 11-week-old war is in the thousands higher than the official number of 3,381, the head of the United Nations human rights monitoring mission in Ukraine, Matilda Bogner, said on Tuesday.
The United Nations mission, which includes 55 monitors in Ukraine, said that most of the dead were caused by explosive weapons that leave an impact on a wide area, such as missiles and air strikes.
"We are preparing estimates, but all I can say is that it is in the thousands more than the numbers we have provided you so far," Bogner said at a press briefing in Geneva in response to a question about the total number of dead and wounded.
The body of a man killed in Kharkiv
"The big black hole is really Mariupol, where it is difficult for us to obtain completely confirmed information," she added, referring to the coastal city in southeastern Ukraine, which witnessed the fiercest fighting since the outbreak of the war so far.
Moscow denies targeting civilians, and asserts that the military operation it launched on February 24 aims to disarm Ukraine and rid it of anti-Russian nationalists. Ukraine and Western countries deny Russia's account and say it is waging an unjustified war of aggression.
Bogner was speaking after a trip to Ukraine last week during which she visited areas around Kyiv and Chernihiv previously occupied by Russian forces.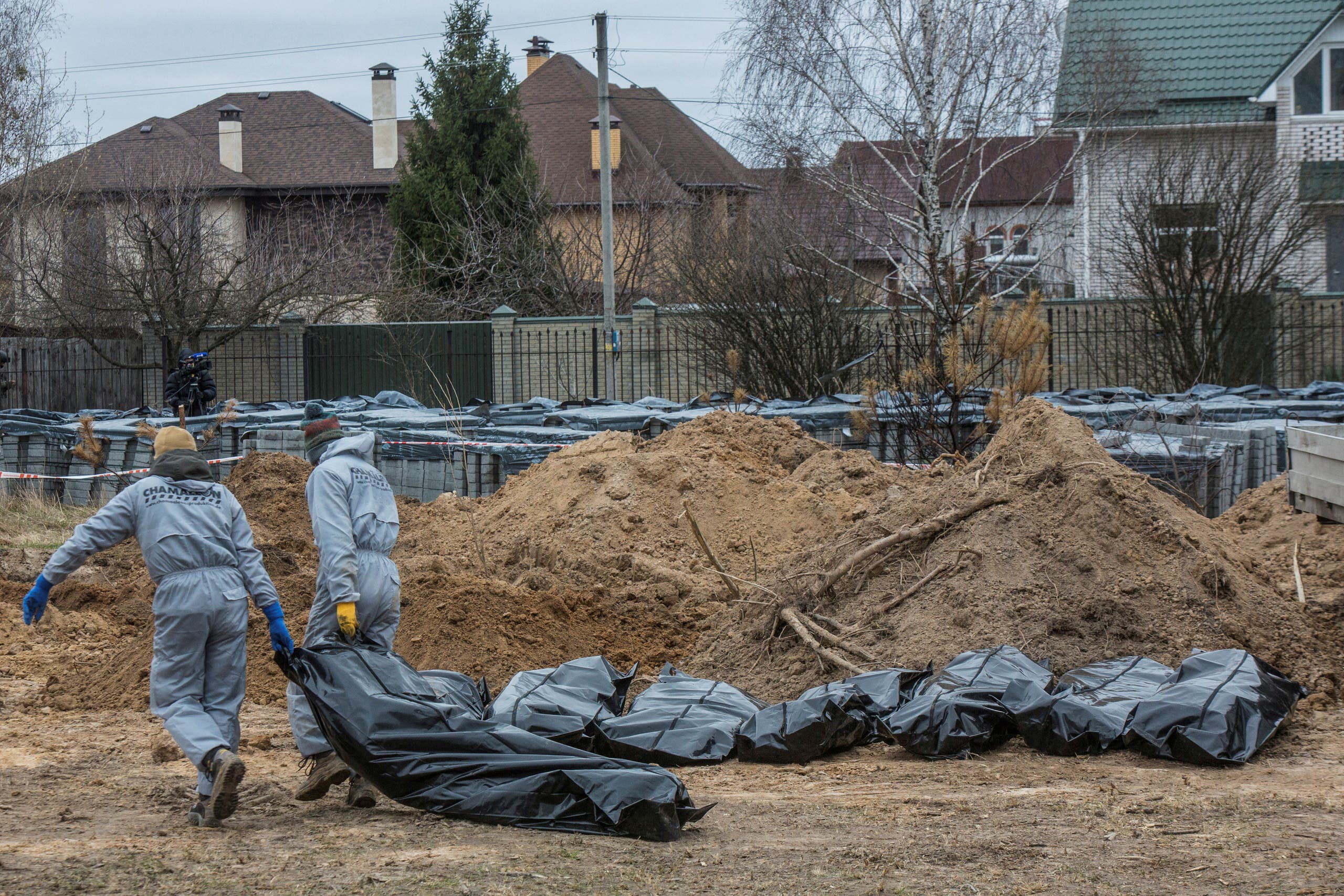 Mass grave of the dead in Bucha
She said her mission had reports of more than 300 unlawful killings in residential areas north of Kyiv, including Bucha. I expected the number to increase.
Bogner also expressed concern about the use of schools by both sides for military purposes and, in some cases, the transfer of heavy military equipment to them.
The mission is also investigating "reliable allegations", as Bogner described, of torture, ill-treatment and executions committed by Ukrainian forces with Russian and allied local forces.