UpdateThe US Air Force has shot down the alleged Chinese spy balloon hovering over US airspace in recent days. This is reported by news agencies AP and Reuters. An operation is now underway to collect and secure the balloon's debris.
Video footage from American media shows how an American fighter jet flies near the balloon. When the balloon is hit – there was no explosion, an eyewitness tells Reuters – it appears to deflate and then fall. Smoke can be seen above the deflating balloon.
Earlier in the evening on Saturday evening Dutch time, the American FAA closed three airports on the East Coast "in support of an action by the Department of Defense for national security." Earlier in the day, US President Joe Biden already hinted at the downing of the Chinese balloon, the size of three buses and with a considerable weight. "We will take care of it," he replied when asked if the balloon would be brought down, without going into further details.
U.S. officials then reported on an anonymity basis that the idea would be to wait until the balloon was over the Atlantic Ocean to bring it down and fish it out. Then it can be studied and it can be checked what technology is on board, sources reported to American media.
Text continues below the tweets.
The US sees the alleged spy balloon as a violation of US airspace. China regrets the incident and says the balloon went off course due to force majeure and therefore floated above US territory. The airship, as Beijing calls it, is mainly intended for meteorological purposes, but according to Washington, the balloon contains all kinds of surveillance equipment.
After the discovery last week, shooting down the large balloon has already been considered, but Biden followed advice not to. Debris could cause damage on the ground.
Read also: The return of the spy balloon: 'China is busy on all fronts to obtain information'
Postponed visit
Foreign Minister Antony Blinken has postponed his planned visit to China because the issue would determine the dialogue between the two world powers too much. China says it has strictly adhered to international rules. In a telephone conversation with Blinken, Chinese Foreign Minister Wang Yi discussed "how to handle unintentional incidents calmly and professionally."
The Pentagon reported early this morning, Dutch time, that a Chinese balloon had also been sighted over Latin America.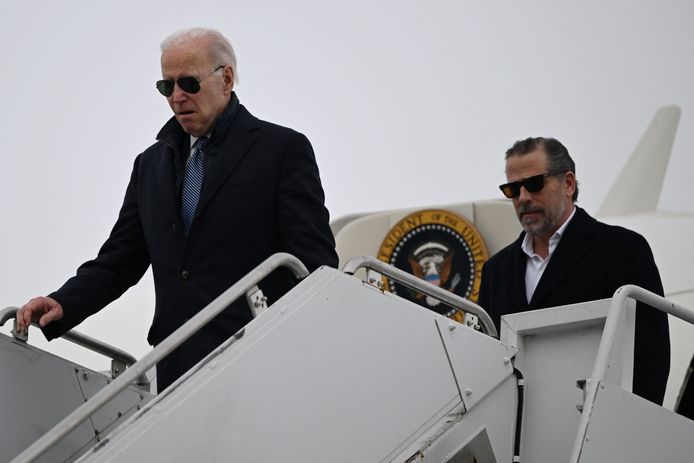 Free unlimited access to Showbytes? Which can!
Log in or create an account and don't miss a thing of the stars.

Yes, I want free unlimited access