Last Updated : 29 Apr, 2023 07:35 PM
Published : 29 Apr 2023 07:35 PM
Last Updated : 29 Apr 2023 07:35 PM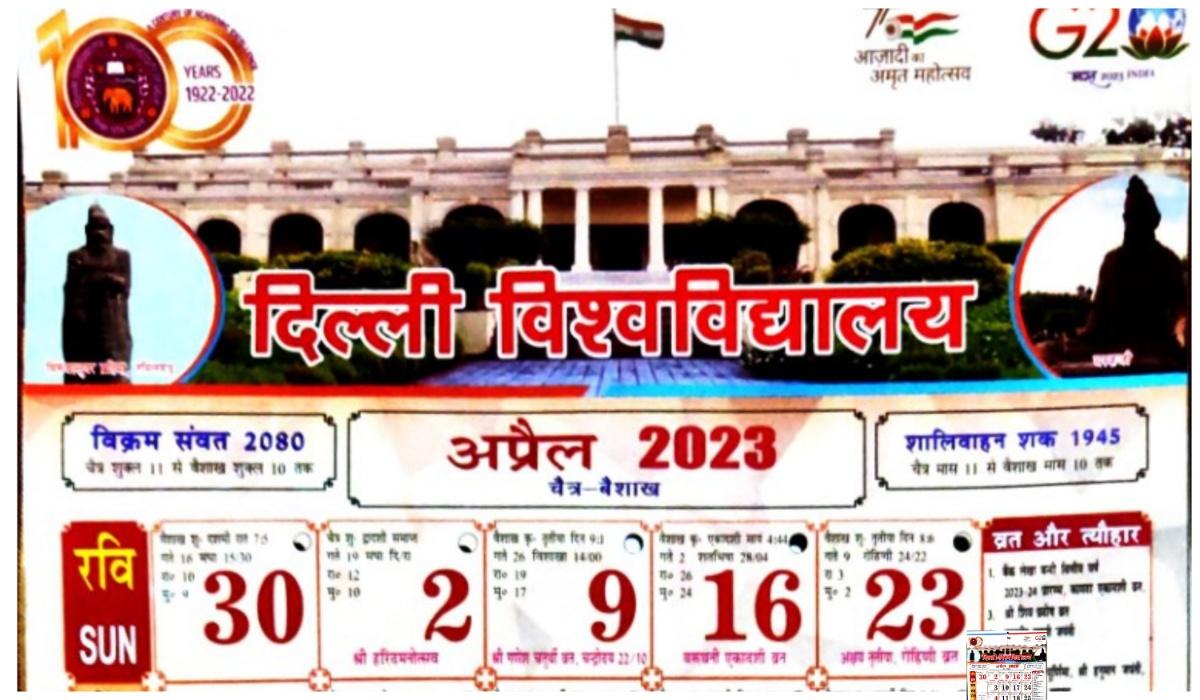 New Delhi: Tiruvalluvar also features in the calendar published on the centenary of Delhi University. Through this, an effort has been made to create awareness about Thirukkural.
Delhi University is one of the most prestigious universities in the world. As one of the central universities, the graduates have become multi-talented. Such a distinguished University of Delhi has completed a century of its educational work. An almanac calendar has been published on behalf of Makhiza University to announce this distinction.
On one side of this calendar, the picture of the Tamil pulavar Thiruvalluvar and the comments on the educational authority of Thirukkural are published. Through this, pride has been added to the Tamil language in the northern parts of the state. Professor Niranjan, the head of the Department of Hindi, University of Delhi, has undertaken the task of creating this calendar. The launch of the calendar was held on Saturday evening in a grand manner in the university campus.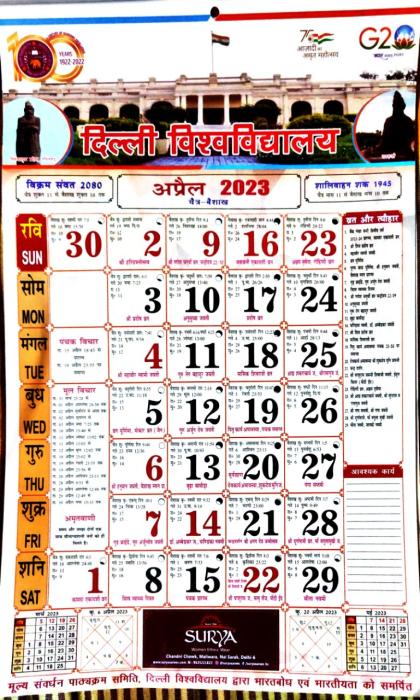 Regarding this, Niranjan, the Head of the Department of Hindi Language, told Hindu Tamil Vektik Internet: "A fellow professor of our university, T. Umadevi, recently presented me with a Hindi translation book on Thirukkural. I thoroughly enjoyed reading it and realized that Thirukkural is a rare book that everyone in the world should read and benefit from. So, Thirukkural's comments on education were published in our esteemed university's special almanac calendar," he said.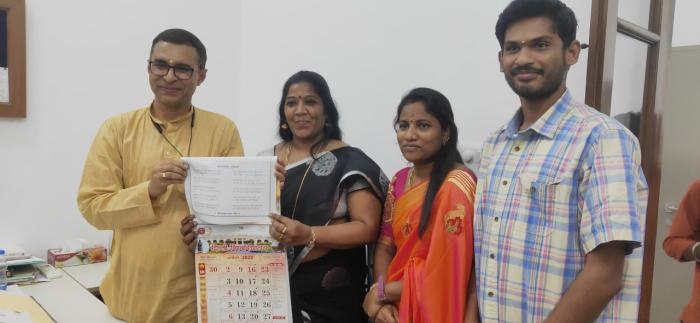 Umadevi, a professor of Tamil at Delhi University, has a habit of creating awareness about Tamil by holding seminars and giving books. He recently brought foreign language students from Delhi to Chennai. They were kept in Chennai for 15 days under the Tamil language awareness program of Central Institute of Classical Tamil Studies. Similarly, it is expected that awareness about Thirukkural in Tamil will be created through the Panchanga Calendar for the Delhi University Centenary.
Don't miss out!