Last Updated: 02 May, 2022 04:07 AM
Published: 02 May 2022 04:07 AM
Last Updated: 02 May 2022 04:07 AM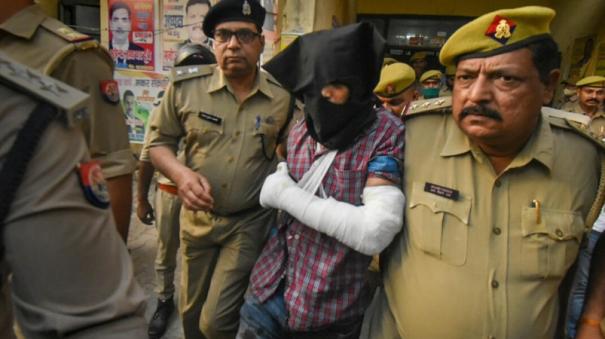 Lucknow: Ahmed Murtaza Abbasi, who attacked the Gorakhpur temple in Uttar Pradesh, has been arrested by IS. State Terrorism Prevention Unit police said he had links to a terrorist organization and was planning a major attack.
Chief Minister Yogi Adityanath is the Chief Priest of the Gorakhpur Temple in Uttar Pradesh. Ahmed Murtaza, 29, tried to enter the temple on April 3. When he was stopped by the police on security duty there, he attacked them with a scythe. 3 policemen were injured in this. The attacker was Ahmed Murtaza, a IIT Mumbai graduate. UP on the incident. The Terrorism Prevention Unit police conducted an investigation.
In this regard, U.P. Law and Order ADGP Prashant Kumar said in an interview: "Several electronic items have been recovered from Ahmed Murtaza and his social media accounts, bank accounts and electronic money have been examined. Mehdi Masroor has been in touch with Biswas through social media.
Ahmed Murtaza has listened to the teachings of many extremist organizations. I.S. He is inspired by the jihadi literature and policies that support the organization. In 2013, he took the pledge of the militant group Ansar-ul-Tahjid on social media.
The organization was established in 2014 by IS. Merged with the organization. He was last seen in 2020, I.S. Has taken the pledge of the organization. He has sent Rs 8.5 lakh to supporters in Europe and the US to help the organization operate.
He has read articles and videos about the use of modern weapons online to carry out terrorist attacks. His main objective was to snatch a gun from the police and carry out a major attack on the Gorakhpur temple, "said ADGP Prashant Kumar.
-PTI
.