Lucknow:Elections in Uttar Pradesh will be between 80 per cent and 20 per cent. Chief Minister Yogi said that the BJP will return to power Adityanath Said.
In Uttar Pradesh, 80 per cent are Hindus and only 20 per cent are Muslims. Pointing to this Adityanath Has spoken. Opposition parties have strongly condemned the move.
Uttar Pradesh will go to the polls in 7 phases. The election, which begins on February 10, runs until March 7.
in this situation Election Commission Prior to the announcement, Chief Minister Yogi was speaking on behalf of Doordarshan Adityanath Participated. He said, "The general election in UP is between 80 percent and 20 percent.
80 percent of supporters are on one side and 20 percent are on the other. 80 percent will move forward with a positive mindset, 20 percent with a negative mindset, and continue to oppose. Only the BJP will win and return to power. "
Adityanath's speech was condemned by the Samajwadi Party. Samajwadi Party spokesman Rajendra Chaudhary said, "80 percent, 20 percent Adityanath Speaking is like painting something communal and people will not consider it.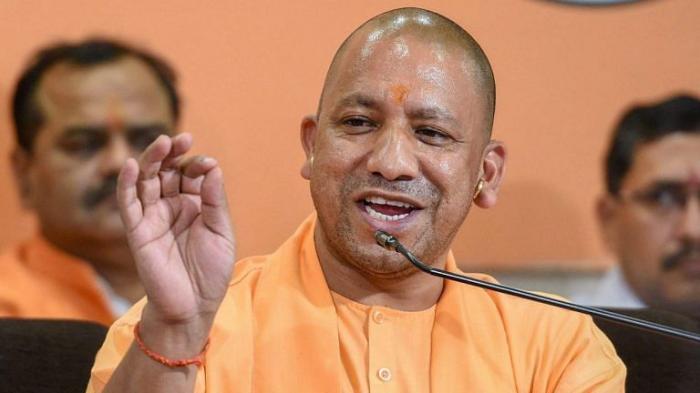 There is no room for Hindu or Muslim talk in elections and people will vote to defend democracy
The Chief Minister is the percentage of votes to be bought in the BJP elections Adityanath Mentioned. That means the BJP will get 20 per cent and other parties 80 per cent of the vote. People remember the mistakes made by the BJP for the last 5 years. "
El Poonia, the national spokesman for the Congress party, said: "The BJP has always politicized communalism and separatism. Nothing done for development. But, they also talk about 80 percent and 20 percent. It is as if the Chief Minister has admitted defeat. Hindu Muslim The BJP is raising the issue and it will not work, "he said
.