Last Updated: 14 May, 2022 06:26 AM
Published: 14 May 2022 06:26 AM
Last Updated: 14 May 2022 06:26 AM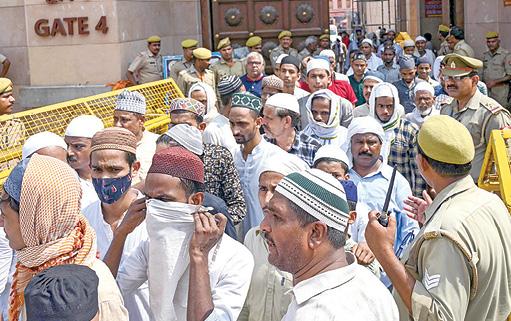 New Delhi: Gyanwapi Mosque is located near the Kasi Vishwanathar Temple in Varanasi, Uttar Pradesh. There is a statue of Singara Gauri Amman on the outer wall of the mosque complex. This goddess is allowed to perform pujas only once a year. Five women have filed a case in a Varanasi court seeking permission to perform daily prayers.
The court set up a committee to conduct a field inspection at the Gyanwapi Mosque. A petition was filed in the Varanasi court on behalf of the Anjuman Indajamiya Mosque Committee, the management of the mosque. However, the court ordered that the field study be completed and reported by the 17th.
Anjuman filed a petition in the Supreme Court on behalf of the Indajamiya Mosque Committee challenging the order. The petition was filed yesterday before Chief Justice N.V. The session chaired by Ramana considered. Later, Chief Justice NV Ramana said, "I have not seen the documents related to the case yet. Field research cannot be banned now, "he said. The judges, however, accepted the request for an urgent hearing of the petition. The petition is expected to come up for hearing soon.
.