As nuclear negotiations to revive the 2015 nuclear deal with Iran falter, US senators from both parties have revealed that senior officials in Joe Biden's administration doubt that Tehran will agree to any new agreement.
Lawmakers made clear that the administration has an offer on the table, but that Iran is showing little willingness to re-establish the Joint Comprehensive Plan of Action (JCPOA), which placed significant limits on its nuclear program in exchange for sanctions relief.
"Is not optimistic"
In turn, the Chairman of the Senate Foreign Relations Committee, Bob Menendez, expressed his lack of optimism about the existence of such a deal.
"The administration thinks it makes strategic sense to keep the offer on the table, but I don't see the way forward," he added.
He also made clear that accepting a new agreement is a divisive proposition within Iran's political establishment, making it difficult to revive the agreement. "I think there is a conflict inside Iran, so there is no clear way forward," he said.
Internal Iranian disputes
"You just don't know what the Iranians are thinking," said Senator Ben Cardin, a senior member of the Foreign Relations Committee.
"I think, at this point, it's not clear whether the Iranians want a deal or not," he added.
He also said that "there are some differences within Iran itself. The United States has made a proposal. The ball is really in the Iranians' court."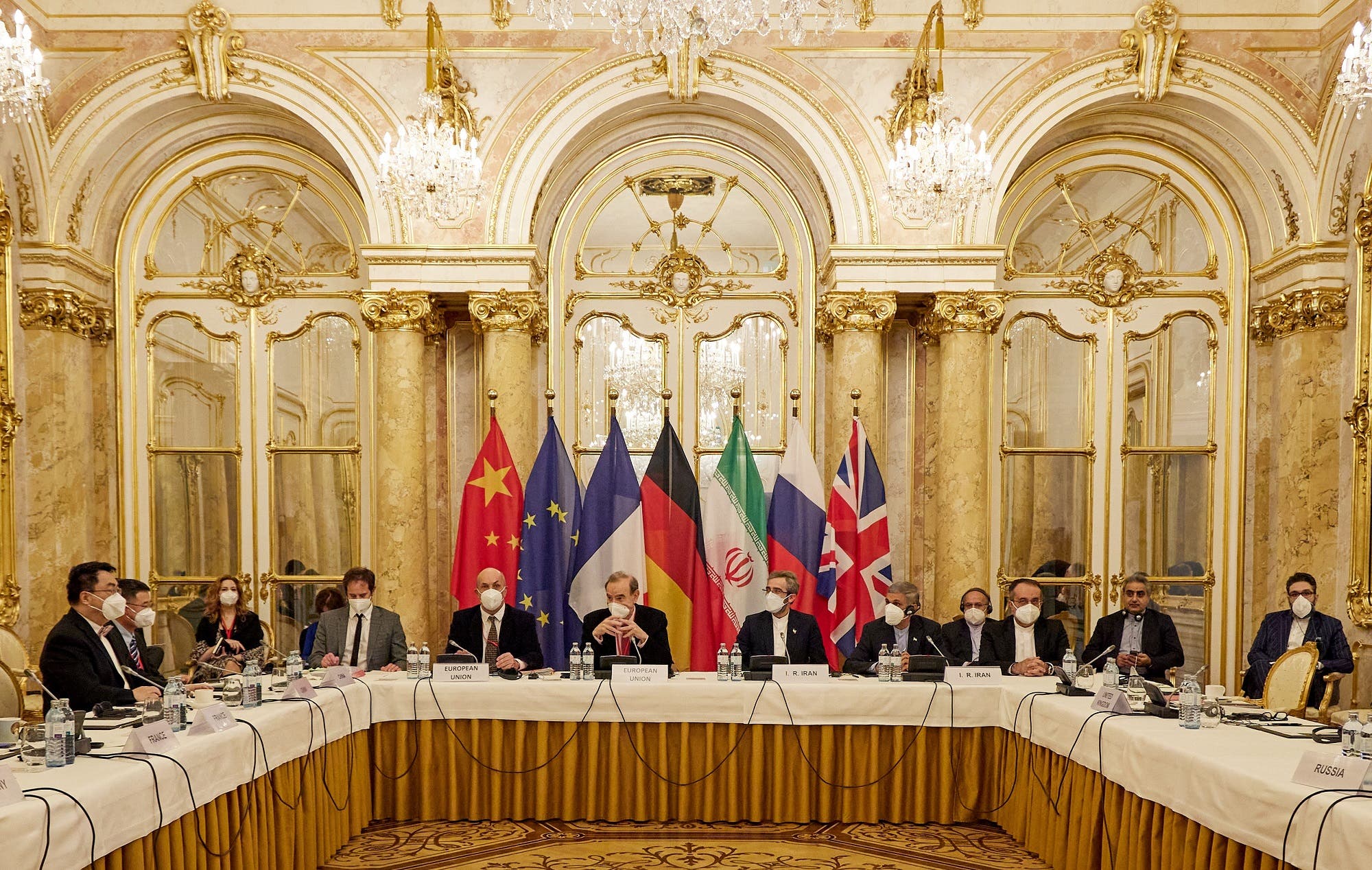 From the Vienna negotiations (archive from AFP)
Also, a senior Republican senator on the Foreign Relations Committee who attended the administration's briefing on Wednesday about the talks, indicated that the prospects for a deal were "not encouraging."
"Iran does not want to cooperate"
Senator James Risch, the ranking Republican on Foreign Relations, said he did not know what was going on in the talks when they began but have now been updated.
He continued, "I know where the negotiations stand and they should have ended. They promised us that it would end in February if there was no agreement."
Several senators made clear that there were indications that Iran did not want to cooperate with Western allies by allowing oversight of its nuclear program.
It is noteworthy that the Vienna talks, which were launched in April 2021 to revive the nuclear agreement, had been suspended since last March, after a number of files failed to resolve.
The situation has worsened further after the United Nations' International Atomic Energy Agency issued last week a US-European resolution officially criticizing Iran for its lack of cooperation, after a previous report last month in which the agency confirmed that it had not obtained "clarifications" regarding traces of enriched uranium found in three unauthorized sites. about in Iran.
Tehran responded to the agency's decision last Wednesday to close 27 cameras dedicated to monitoring its nuclear activities.