The United States announced Wednesday evening that it will propose to its 14 partners in the United Nations Security Council to expand the scope of sanctions imposed on North Korea, after Pyongyang recently launched ballistic missiles in tests that violate United Nations resolutions issued against it.
The US Ambassador to the United Nations, Linda Thomas Greenfield, said in a tweet on Twitter, "The United States is proposing to impose UN sanctions on North Korea, after it launched six ballistic missiles since September 2021, each of which violates UN Security Council resolutions."
The tweet came shortly after the US Treasury and State Department announced that the United States had imposed new financial sanctions on five North Koreans for their association with Pyongyang's weapons of mass destruction program.
North Korea conducted a missile test in January
In her tweet, the US ambassador did not explain the type of sanctions that her country is proposing to its partners in the Security Council, knowing that China and Russia, which have veto power in the council, have been calling for more than a year to ease the sanctions imposed on Pyongyang, not to tighten them.
However, a US diplomatic source made it clear to AFP that the United States will not seek in the Security Council to pass a new resolution tightening sanctions imposed on North Korea, but rather that it aspires to include the five North Koreans, who have just been sanctioned, on the UN blacklist.
The source said that Washington is in discussions with its partners in the Security Council to include these five North Koreans on the list of persons and entities targeted by the United Nations sanctions committee on North Korea.
Like other UN sanctions committees, the North Korea Sanctions Committee is made up of representatives of the 15 member states of the Security Council, and its decisions are issued only unanimously.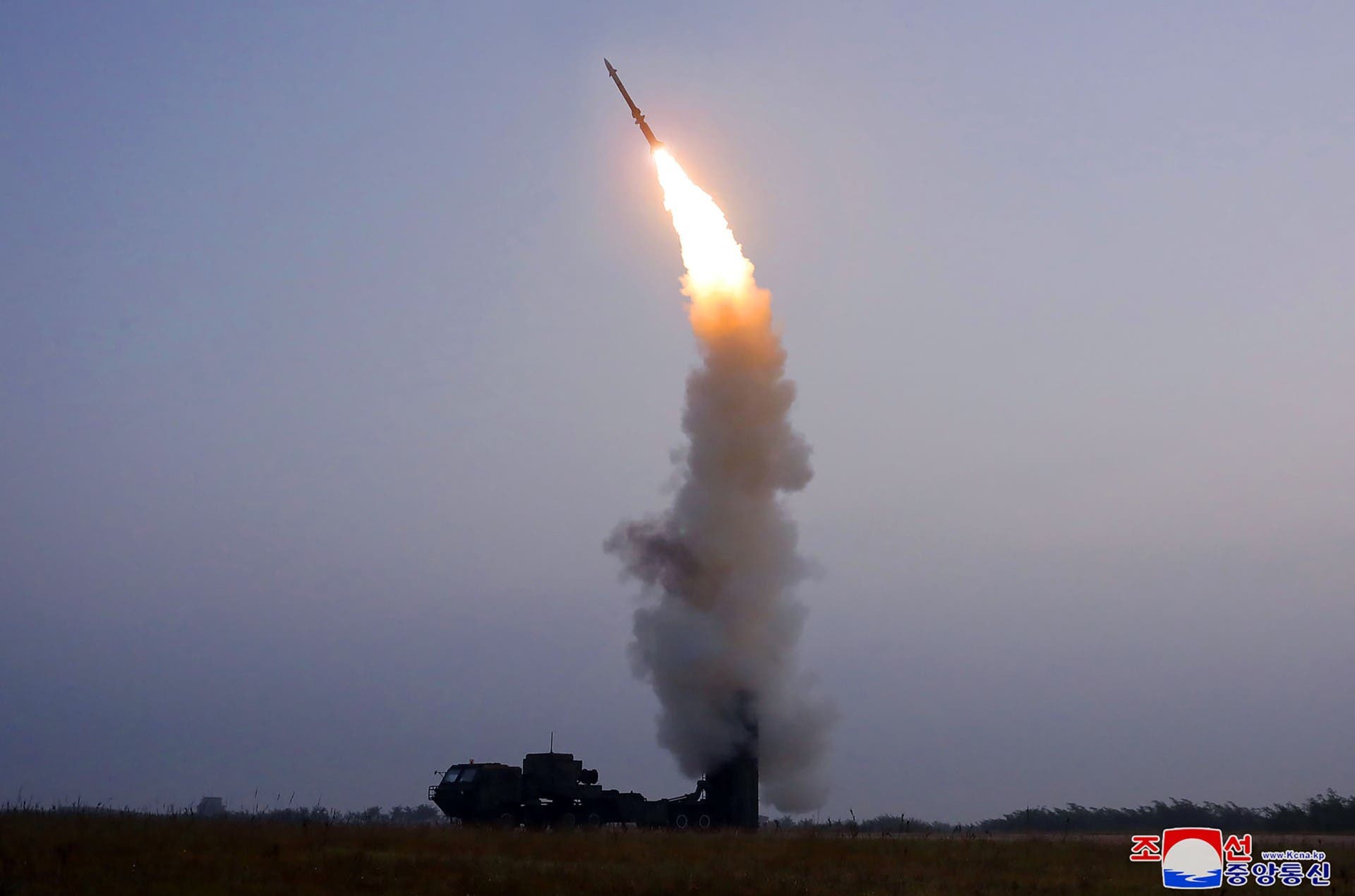 North Korea conducted a missile test last September
In 2017, the Security Council demonstrated rare unity on North Korea, as it passed resolutions imposing three rounds of severe economic sanctions against Pyongyang for its nuclear and missile tests.
And this American endeavor comes a day after Pyongyang announced that it had successfully tested this week a hypersonic missile in the third test of its kind since September.
Washington condemned this missile test, saying that it violated United Nations resolutions and constituted a "threat to the international community."