Last Updated: 08 May, 2022 08:06 AM
Published: 08 May 2022 08:06 AM
Last Updated: 08 May 2022 08:06 AM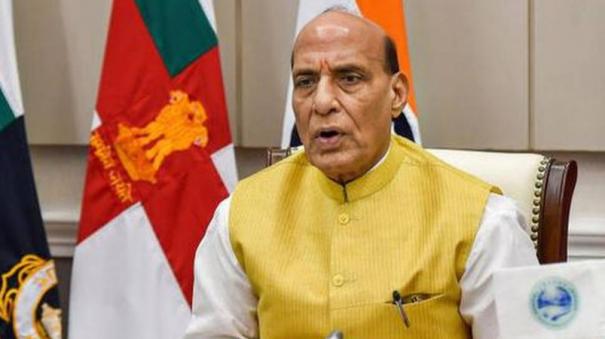 New Delhi: Defense Minister Rajnath Singh has asked the Border Roads Corporation to use modern technologies in border road construction.
The Border Roads Corporation (PRO) was established on May 7, 1960. Its 63rd anniversary was celebrated in Delhi yesterday. Speaking on the occasion, Defense Minister Rajnath Singh said:
The presence of Chinese on the northern border of the country has increased over the past few years. Due to their skill in construction work in hilly areas, they reach various places very quickly. The PRO should therefore focus on making full use of modern technologies for its tasks and improve its capabilities.
The central government has increased the capital allocation for PROs by 40 per cent to Rs 3,500 crore in FY2022-23. It shows the commitment of the central government in the security and border development of the country. The more the border people progress, the more they will be aware and concerned about the security of their area.
PRO is a pioneer in carrying out development work in the midst of challenging seasonal conditions in the Himalayan regions. Thus spoke Rajnath Singh.
Since its inception in 1960, the PRO has built over 60,000 km of roads, 840 bridges, 19 air bases and various tunnels across India's border and allies amidst challenging weather. The PRO has completed a total of 102 construction works on 87 bridges and 15 roads in 2021-22, the highest in its one-year work.
.