Last Updated: 04 Jun, 2022 05:26 AM
Published: 04 Jun 2022 05:26 AM
Last Updated: 04 Jun 2022 05:26 AM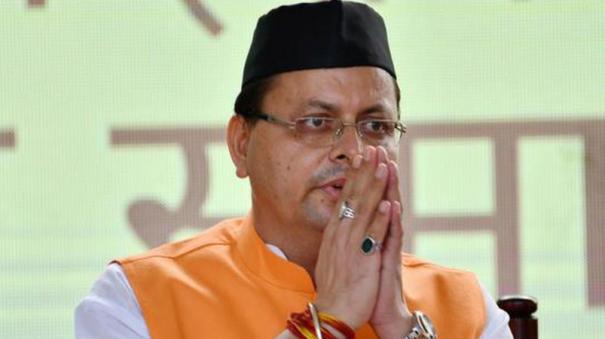 Dehradun: Pushkar Singh Tami, who was the Uttarakhand MLA from 2012 to 2017, was appointed as the Chief Minister last year. However, Chief Minister Pushkar Singh Tami, who contested from Kadima constituency in the Uttarakhand Assembly elections last February, lost to the Congress candidate by a margin of 6,579 votes. However, the BJP MLAs who won the election by a landslide re-elected him as the Chief Minister.
Since Pushkar Singh Tami is expected to become an MLA within 6 months, he contested in the Sambavad constituency by-election. Nirmala Kathori contested against him on behalf of the Congress party. The by-election was held here on the 31st of last month. The results were released yesterday.
In this, Pushkar Singh Tami won by 55,000 votes more than his rival Nirmala Kathori. He was congratulated by Prime Minister Narendra Modi. In a message on Twitter, he said, "Congratulations to Pushkar Singh Thami, the energetic Chief Minister of Uttarakhand. I hope he will work even harder for the progress of Uttarakhand. Thank you to the people of Sambavad constituency who put their trust in the BJP. Thanks also to the hard work of the BJP volunteers in the by-elections. "
.