Fede Valverde was decisive again in the Spanish Super Cup, after he led his team Real Madrid to the final match, after the winning goal he scored against Barcelona in the first extra period, in the match that ended 3-2, which was held at King Fahd Stadium in the Saudi capital, Riyadh.
The Spanish capital club qualified for the Super Final, which is scheduled to take place on Sunday evening.
The Uruguayan midfielder scored the goal after a quick counter-attack by his Brazilian colleague Rodrigo, before Valverde put it in the goal of Ter Stegen, in the 98th minute, in the first overtime period.
It seems that the 23-year-old player is optimistic about the Saudi stadiums, which showed him for the first time two years ago, in the face of the Spanish Super Cup final against Atletico Madrid, and the match was in Jeddah at the King Abdullah City Stadium, when Valverde denied Atletico from kidnapping the title. In the 115th minute of the second extra period, when Morata was alone in front of the goal before Valverde obstructed him and received a direct red card, Real Madrid won the title for the 11th time in its history through penalty kicks.
Morata's fouling shot was a great start for the Uruguayan in 2020, and made him an important pillar of the team afterwards under the management of French coach Zinedine Zidane.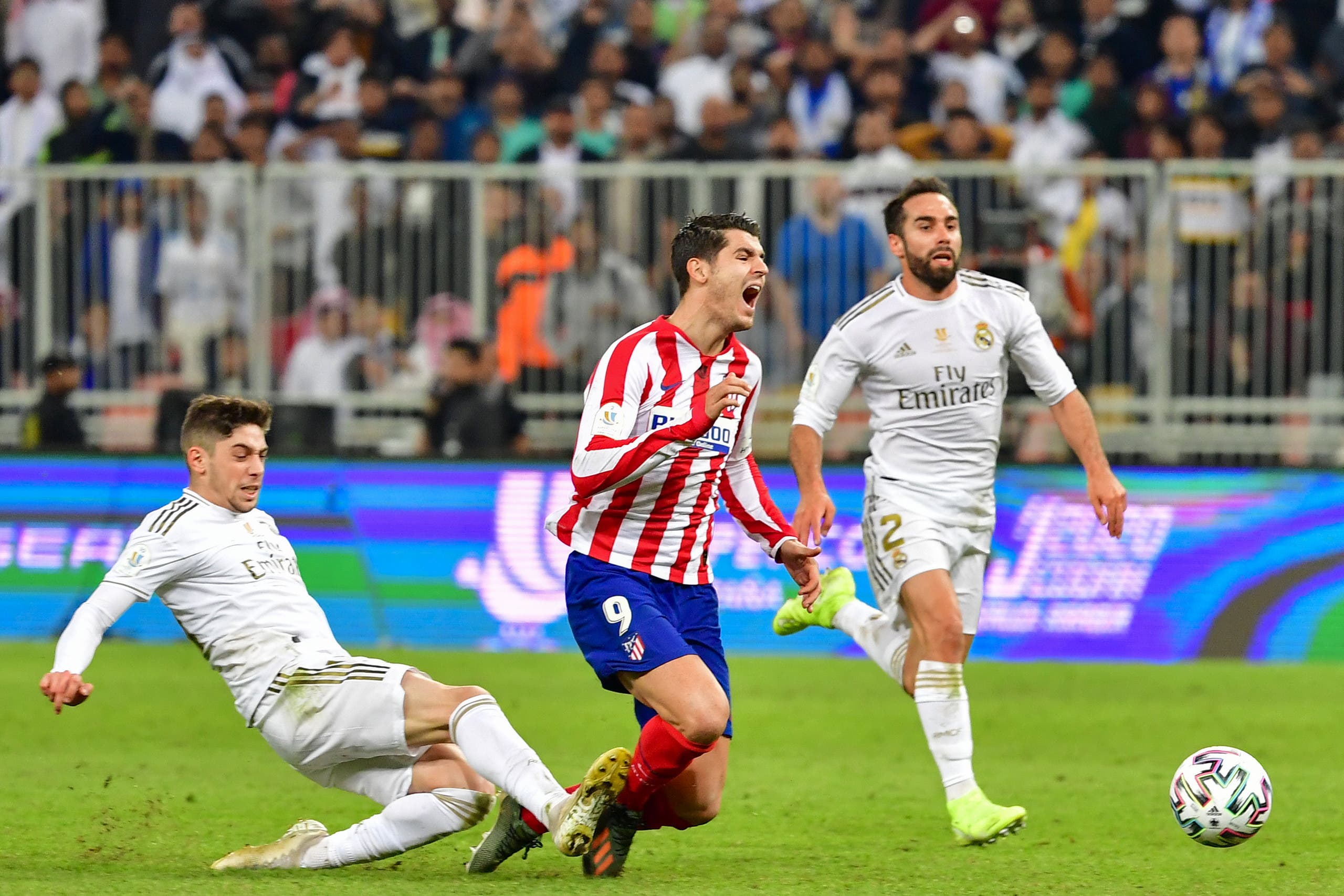 Valverde's goal in El Clasico, against Barcelona, ​​on Wednesday evening, was a great opportunity for the player to gain confidence again after the injury he suffered recently, in addition to not getting enough minutes of play.
Valverde was not spending a special time with the team recently, which was reflected in the way he celebrated the goal, when he created his shirt and presented his name and number to the audience, and the Spanish newspaper "Marca" indicated in a report that the method of celebration was not purely a coincidence, but rather related to the period in which he lives. With the team now, whose influence has recently declined, and he has been on the bench a lot.
"Marca" stated that the player does not protest against Ancelotti's decisions and continues to work, but he was worried in the last matches, and from there came this anger in the celebration, as if he was telling the fans that "Fedi" is back.