Vania Bludau She has been living in the United States for quite some time now and, despite the fact that she is not as well known in that country as she is in Peru, she knows how to continue generating income outside of her land. The former reality girl has close to 4 million followers on Instagram, for which she is considered a true influencer. So much so that brands contact her to advertise and, in this way, she can obtain a payment in return. However, this is not to the liking of her detractors, who accused her of "doing nothing for life."
Vania Bludau attacks detractor
In one of Vania Bludau's most recent publications, she is seen wearing a sexy lingerie set, in which she was praised by her followers for her enviable figure. However, one comment in particular caught the attention of the influencer. This said the following: "Clear advertising about getting attention. He doesn't know anything else about studies, work or anything…".
Mario Irivarren's ex did not hesitate to answer this user in this way: "You will never know my life, we are not friends, family or neighbors." This response was applauded by the faithful fans of the remembered combatant.
Vania Bludau is criticized by a netizen. Photo: Instagram capture
Vania Bludau would have a new partner
Last week, Vania Bludau surprised her fans by sharing a photo on her Instagram stories with a mysterious hunk. She appeared smiling and hugging a man who gave her a kiss on her forehead. Likewise, she decorated the image of her with a red heart. However, she did not give any further hints as to who would be her new date or her partner. Meanwhile, her faithful fans expect her to soon reveal the face of who would have fallen in love with her.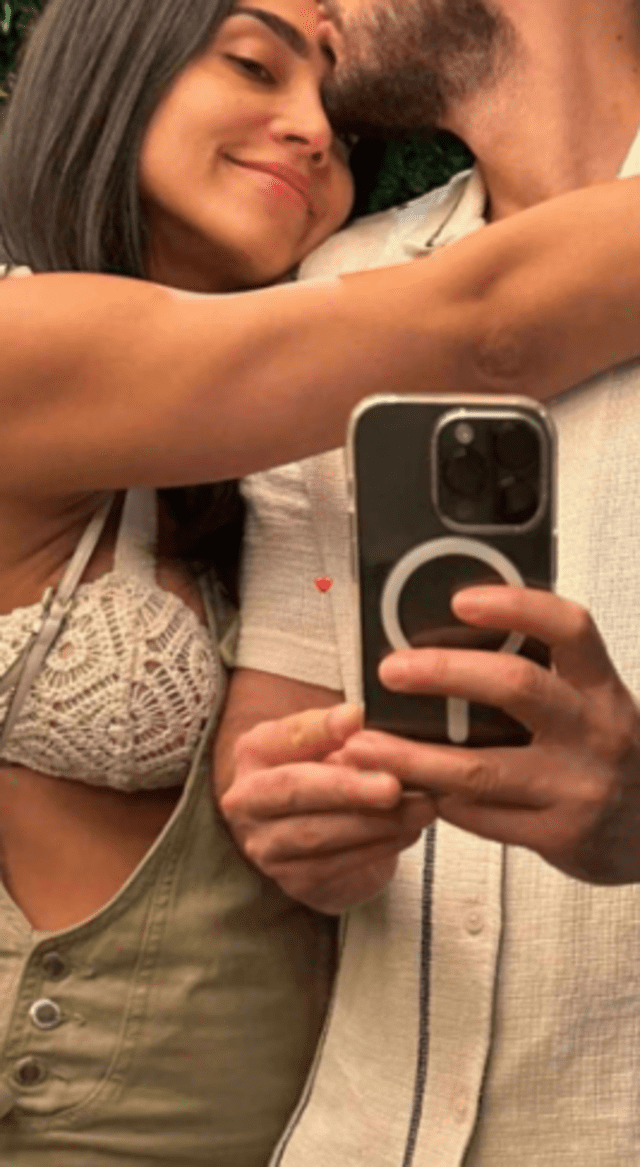 Vania Bludau would have a new boyfriend, according to a published photograph. Photo: LR composition/Instagram Capture
What does Vania Bludau do in the United States?
Vania Bludau moved to the United States in mid-2022 and thanks to her millions of followers on social media, she entered an exclusive circle of elite Bang Energy influencers. Likewise, as reported by the "Magaly TV, the firm" program, the ambassadors of said brand would earn approximately seven to eight thousand dollars a month.