Last Updated: 13 May, 2022 06:08 AM
Published: 13 May 2022 06:08 AM
Last Updated: 13 May 2022 06:08 AM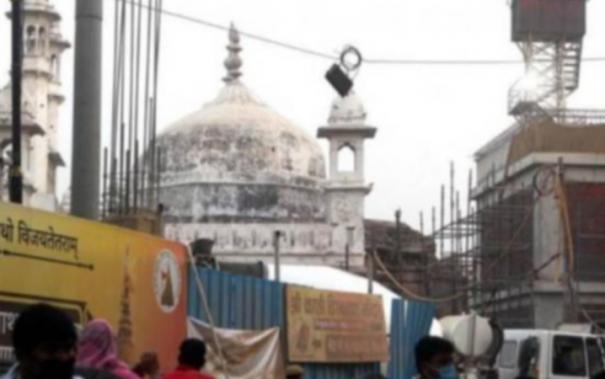 VaranasiVaranasi: A court has ordered that the videotaping of the Kian Wapi Mosque near the Kasi Vishwanathar Temple in Varanasi be completed by May 17.
Five Hindu women have filed a petition in a Varanasi court seeking permission to worship Goddess Singara Gauri on the wall of the Gyanwapi mosque complex in Varanasi, Uttar Pradesh. Following this, the Varanasi court ordered that the excavation be carried out and a report be filed by May 10.
A Varanasi court yesterday heard a case of protest against a shooting inside a mosque. The judges ordered, "Petitioners were asked to videotape the interior of the mosque, including the basement. The excavation work should be completed by May 17. "
Subhash Nandan Chaturvedi, counsel for the petitioners, said, "The locks will be broken so that the surveyors can cross the barriers. Action will be taken if anyone stops this. The court has appointed 2 more commissioners for field research work. There are currently 3 people in total. "
Gyanwabi mosque lawyer Abe Nath Yadav said the mosque management had ruled that the court order was illegal. We will appeal against this. "
Syed Mohammad Yassin, the joint secretary of the mosque committee, said, "There are barricades around the Qianwabi mosque. The petitioners want it to be opened and videotaped. "
Sivam Kaur, counsel for the petitioner, said that as per the order issued by the court on April 26 last, he could go inside the mosque barricades and take video.
The court did not issue any order to take video inside the mosque, and the mosque management said the court only allowed video to be taken of the area outside the barricades. The mosque management has alleged that Commissioner Ajay Kumar Mishra had earlier tried to videotape the inside of the Gyanwapi Mosque without a court order.
.