Last Updated: 30 Apr, 2022 06:17 AM
Published: 30 Apr 2022 06:17 AM
Last Updated: 30 Apr 2022 06:17 AM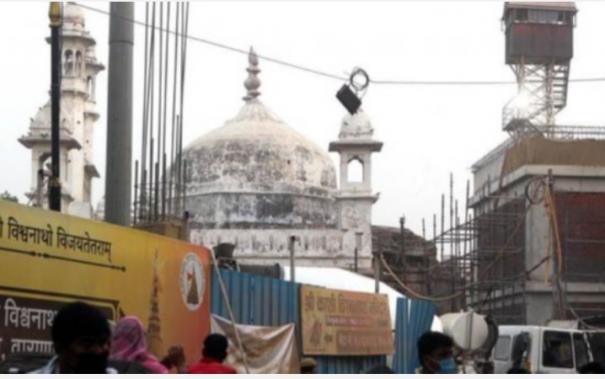 Lucknow: The famous Viswanathar Temple is located in Varanasi, Uttar Pradesh. Adjacent to this temple is the Gyanwapi Mosque. It is said that a part of the Viswanathar temple was demolished and a mosque was built during the reign of Aurangzeb. The case filed by the monks in the Varanasi court in 1991 seeking to hand over the mosque to Hindus is still pending. Meanwhile, senior advocate Vijay Shankar Rastogi has filed a fresh petition in the Varanasi court.
Meanwhile, the Sunni Waqf Board, which manages the Gyanwabi Mosque, has appealed to the Allahabad High Court against some orders of the Varanasi court. The case came up for hearing yesterday. The Sunni Waqf Board then said, "A legal donor has donated land for the construction of the Gyanwapi Mosque. This land belongs to the Vakpuvariyam. "
Vijay Shankar Rastogi, a lawyer for the Viswanathar Temple, said, "The Kasi Viswanathar Temple was demolished in 1669. That is where the mosque was built. The land on which the mosque is located does not belong to the Sunni Waqf Board. " After hearing arguments from both sides, Judge Prakash Patia adjourned the case till May 10. -PTI
.