Victoria Federica has gone on a trip again influencers to Ibiza and Formentera, and this time it has premiered the Mango crochet dress most viral of the season without waiting for the sales to arrive. Because while we are waiting to see if the royal travels with her father to the Paris Fashion Week Menswear, she has gone with her friends influencersto Formentera with a brand of watches, but obviously we have not noticed the watch, but her crochet dress from Mango that we had already seen Dulceida or Sara Baceiredo and that now Victoria Federica confirms that it will be one of the dresses that we will see the most this summer 2023 that has just begun, both on the beaches and in the swimming pools of Spain. Because while her grandmother, Queen Sofía we have fallen in love with the Loewe bag that they love insidersVic does it with this full color crochet dress that our grandmother could perfectly make us.
And it is that when good weather comes into our lives, our wardrobes begin to fill with different models of dresses. Some pieces that totally conquer us for their comfort, their versatility and how beautiful and wearable they are. Because including a new design in our selection means solving one of our looks more in trend Something that the style references of our country already know perfectly. He Mango crochet dress more bohemian that would conquer even Sara Carbonero herself that every summer premieres a new crochet dress.
Multicolored crochet dress, by Mango (49.99 euros)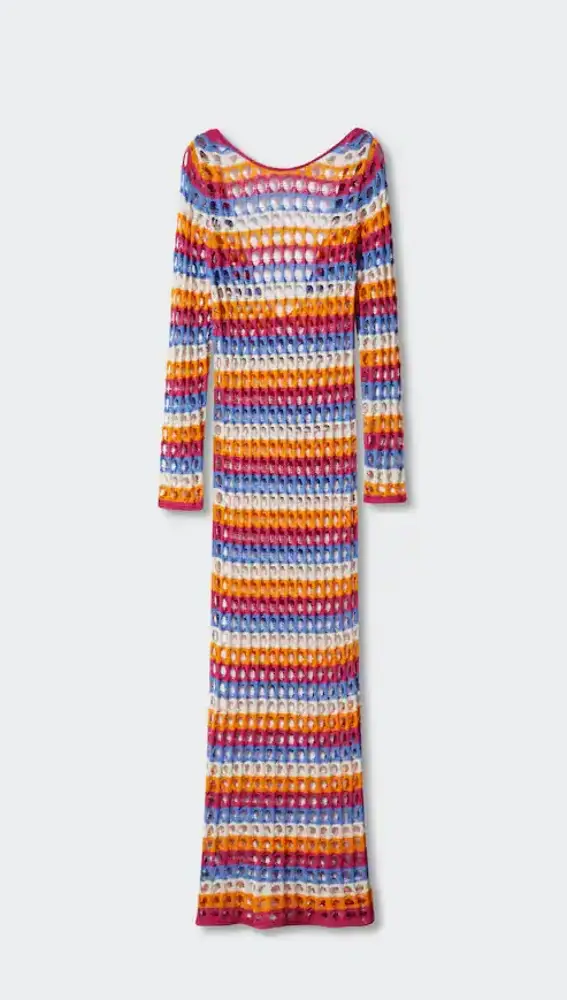 The crochet dress that your grandmother could make you? Exactly, but we already know that Victoria Federica is a faithful lover of this type of fabric every time the good weather approaches.