Last Updated: 04 Jun, 2022 05:52 AM
Published: 04 Jun 2022 05:52 AM
Last Updated: 04 Jun 2022 05:52 AM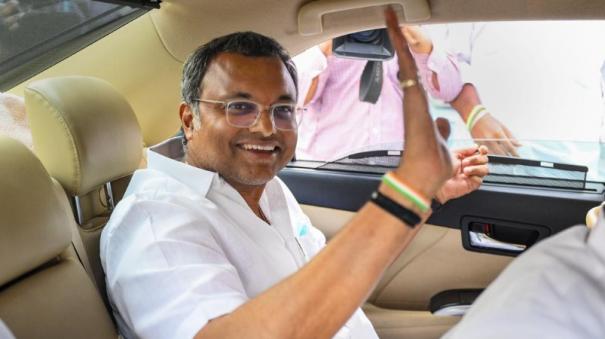 New Delhi: The CBI has registered a case against his son Karthi Chidambaram for illegally obtaining visas for 263 Chinese when he was Union Minister in 2011.
In this connection, Karthi's auditor Bhaskar Raman was arrested on the 18th. The CBI conducted raids at various places related to Karthi Chidambaram in this case. The apex court has directed Karthi Chidambaram, who had gone abroad with the permission of the CBI special court, to appear before the CBI within 16 hours.
Following this, Karthi Chidambaram appeared for the CBI inquiry. He was interrogated. The Delhi Special Court had restrained the CBI from arresting Karthi till the 3rd. Meanwhile, the Enforcement Department has registered a case against Karthi under the Prevention of Money Laundering Act in connection with the same scam. He had earlier filed a bail application in this case as well. The Delhi Special Court, which heard the case yesterday, dismissed the bail application.
.