Last Updated: 07 Jun, 2022 07:36 AM
Published: 07 Jun 2022 07:36 AM
Last Updated: 07 Jun 2022 07:36 AM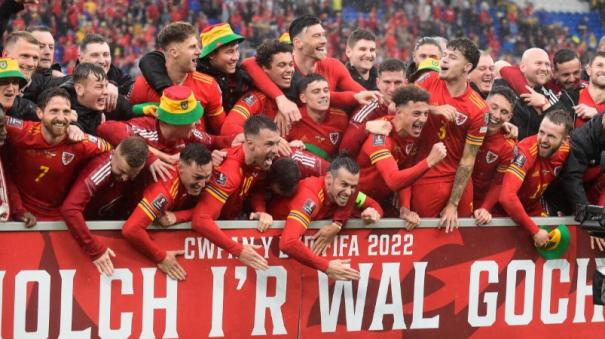 CardiffWales qualifies for World Cup after beating Ukraine 1-0 in the play-offs to qualify for the World Cup. The team has just qualified for the World Cup after 64 years.
The FIFA World Cup is set to take place in Qatar from November 21 to December 18. Wales – Ukraine clashed yesterday in Cardiff, Wales, in a play – off match of the qualifying round for the series. In the 34th minute of the match, the Welsh player Gareth Bale scored a free kick and the Ukrainian player Andrei Yarmolenko tried to head it.
But unfortunately it turned out to be self-serving. This gave Wales a 1–0 lead. The Ukrainian team fought to the last but failed to score. Wales eventually won 1–0 and qualified for the World Cup. The team last played in the 1958 World Cup series. He is currently 64 years old and is set to play in the World Cup series.
.