Approximately 1.4 million km of metal-coated fiber crosses the world's oceans, in order to smoothly accelerate Internet traffic on the globe, where companies from France, the United States and Japan dominate and compete in the supply and installation of these cables.
But the Chinese government has begun to successfully penetrate this global market, after successive US administrations managed to freeze China's movement years ago, due to espionage concerns and concerns about what Beijing might do to disrupt strategic assets managed by Chinese companies in the event of a conflict.
Yet, though routinely blocked from international submarine cable projects involving US investment, Chinese companies have adapted by building international cables domestically and for many allied countries.
This raised fears of a serious division in who owns and manages the infrastructure on which the World Wide Web is based, according to a report by the Financial Times.
Although China's ambition to become a major competitor in the global cable market has been thwarted, it is still looking for ways to make profits.
Industry insiders have revealed that Chinese state-owned telecom companies have tried to shift their focus to areas where they still have commercial and political influence.
Price wars
In turn, a person working for the Chinese government said: "China is able to lead projects in some Asian, African and Latin American countries, mainly because state-owned telecom companies can fight price wars well."
In Asia, where demand for bandwidth and the cables that carry it is growing faster than in many other regions of the world, China Telecom, China Mobile and China Unicom are currently leading several large cable projects, including two that will link China, Singapore and Japan.
And building a Chinese infrastructure empire around Africa and Europe has been successful for many years.
China Unicom was a major investor in the Sail Line, a 5,800km cable linking Brazil with Cameroon that began operating in 2020.
China Mobile has also been important to the leading cable union, 2Africa, which connects large swaths of Africa to Europe and which began operations in 2020, in which Meta and Vodafone are significant investors.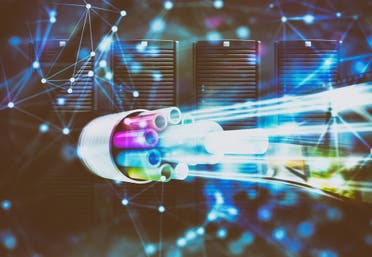 shutterstock
international restrictions
However, it is unlikely that Chinese companies would have the same freedom to build a cable with Western groups and connect it to European ports today.
But the Peace Line, the cable launched last year to connect Pakistan to France via Kenya, was funded and built entirely by Chinese companies, including HMN Tech, thus bypassing the need for groups to be invited to the negotiating table by Western companies.
Two industry executives working on projects in China revealed that Beijing has other tools it can use to push back against international restrictions.
In addition to becoming more protective of its offshore territory in general, it has begun to put a lot of pressure on companies that lay cables through Chinese waters and the South China Sea to use cables produced by HMN Tech, according to the two sources.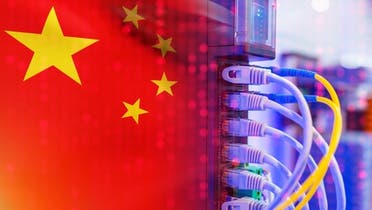 Chinese companies have also commissioned three cable-laying and maintenance vessels to reduce the country's reliance on foreign vessels, according to Mike Constable, who was chief strategy officer of China's largest cable supplier until March this year and CEO at the time when the company was owned by Huawei.
Increasing concern about the vulnerability of cables to espionage and sabotage has led some governments to become more protective of their territorial waters, causing delays in receiving permits to lay and maintain cables.
Many countries, including Indonesia and Canada, are beginning to authorize only some ships and personnel to lay and maintain cables within their exclusive economic zones, industry executives say.