Today, Wednesday, the US envoy to Yemen, Tim Lenderking, affirmed the existence of an unprecedented international and regional consensus to end the conflict in Yemen.
In a brief statement published by the US State Department's Twitter account, Lenderking congratulated Yemenis on the occasion of Eid al-Adha, and expressed his hope that the international consensus would contribute to a permanent ceasefire and a political solution.
Tim Lenderking meets with Yemen's foreign minister last June
"While we celebrate Eid al-Adha, the conflict in Yemen continues," Lenderking said.
He added, "We hope that the international and regional consensus, which is unparalleled, will contribute to pushing for a comprehensive ceasefire and entering into a political solution to the country's crisis."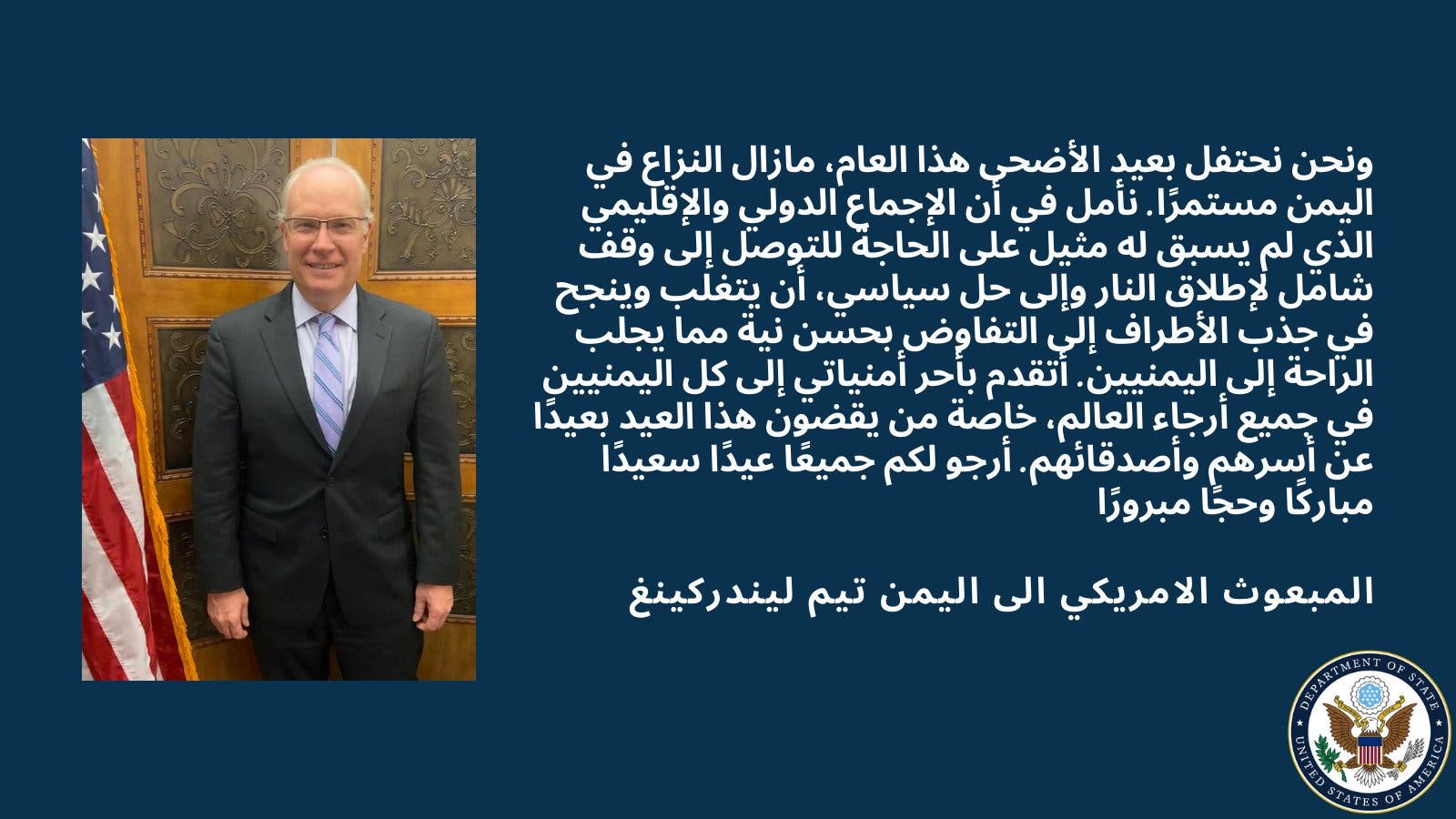 Statement by the US envoy to Yemen, Tim Lenderking
He stressed the importance of this international consensus succeeding in attracting the Yemeni parties to negotiations in good faith, through which comfort is brought to the Yemenis.
The US envoy wished "all Yemenis around the world, especially those who spend this holiday away from their families and friends… a happy Eid and a valid Hajj."
.